Oakland City Disc Golf Championships 2022 driven by Innova
Staff

Tournament Director
Scott Riley
Asst. TD
Geoff Goss
About this tournament
Disc Golf returns to the massive Hills and Bay courses at Lake Chabot in Oakland.
2 great days of disc golf. We'll have a live band playing funky tunes Sunday afternoon. A special final 9 layout for the finale that will be awesome for spectating.
There will be a great raffle, including discs, an Innova Sport basket, OTB and
Resistance Discs gift cards, a Zuca cart, shirts, hats and much more!
Pre-order lunch on Saturday will be provided by the golf course and is optional Add-on at registration.
Video produced by Local Route Productions. If interested in supporting the video and having your name or company represented select a video sponsor add on or contact the tournament directors.
~Making Space for Women~
Women will have access to early registration starting on Tuesday February 15th @ 7pm until Tuesday February 22nd @ 7pm PT.
~Use of Limited Exceptions~
Our team will ensure that the use of limited exceptions (hole sponsorships & volunteers) meet the criteria and intent established by 1.02 in the PDGA competition manual. The number of players gaining entry into the event using these exceptions will not exceed 33% of the field or 50% of any given division.
>
https://www.pdga.com/rules/competition-manual/102
To make sure we abide by PDGA guidelines on early registration, caps are currently set to 1/2 of the total for some divisions and will expand after the early registration period.
All players must be current PDGA members for 2022.
Alameda County currently still has masking requirements in place, all competitors will be required to mask up while in crowded areas, in golf carts, or indoors at the event.
Refund policy
Please refer to the official PDGA refund policy here:
https://www.pdga.com/rules/competition-manual/103
All refunds 15 days before will be granted for any reason, after that you will need to have someone behind you on the waitlist to take the spot fro a full refund. We cannot recover dgscene or paypal fees unfortunately.
We are always willing to make exceptions! Contact us if you have extenuating circumstances.
Location
Lake Chabot Golf Course
Oakland, CA
Get Directions
Final Results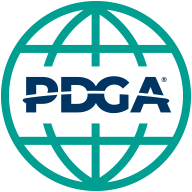 PDGA results at

https://www.pdga.com/tour/event/57237
MPO

Round 1: Lake Chabot Golf Course - Bay Course, 18 holes, par 59

Round 2: Lake Chabot Golf Course - Hills Course, 18 holes, par 60

Round 3: Lake Chabot Golf Course - Bay Course, 18 holes, par 59

Round 4: Lake Chabot Golf Course - Bay Course, Final 9, 9 holes, par 32

Player
R1
R2
R3
R4
Total
Payout
1
Thomas Tomaselli
52
48
54
30
184
$680
2
Brady Och
55
52
51
28
186
$385
2
Cody Kirkland
52
52
50
32
186
$385
4
Jacob Blair
57
49
54
29
189
$265
5
Gabriel Neustadt
55
54
52

-

161
$205
5
Leif Swenson
53
52
56

-

161
$205
7
Logan Ritter
54
51
58

-

163
$160
8
Alexander Lyon
53
54
57

-

164
$130
8
Chris Basuino
59
51
54

-

164
$130
10
Evan Boucher
54
54
56

-

164
11
Josh Sparlin
58
55
52

-

165
$110
12
Joel Hyland
56
56
54

-

166
$100
13
Juan X Bernal
59
52
57

-

168
$85
13
Max Crotty
57
56
55

-

168
$85
13
Maximus Meyer
61
51
56

-

168
$85
16
Ryan LaRue
57
53
59

-

169
$75
17
Emmanuel Torres
57
54
59

-

170
17
Randal Drees
58
56
56

-

170
17
Steven Derochie
60
54
56

-

170
17
Travis Callahan
54
54
62

-

170
21
Matt Neiman
60
53
58

-

171
22
Justin Mateo
61
52
60

-

173
23
Cedar Morgan
61
56
57

-

174
23
Jack Dinsmore
61
53
60

-

174
23
Maxwell Cazanov-Diggs
61
56
57

-

174
23
Nicholas Raisch
58
59
57

-

174
27
Andrew Bailey
58
64
55

-

177
27
Francisco Ortega
66
56
55

-

177
27
Jordan Brooker
60
56
61

-

177
30
Alex Carrell
60
60
60

-

180
30
Anthony O'Malley
61
61
58

-

180
32
Daniel Ojeda
66
66
67

-

199
33
Sean Tapley
50
61
888

-

999
34
Evan Kelly
58
58
888

-

1004
35
Michael Arauza
62
56
888

-

1006
36
Kevin Berg
57
64
888

-

1009
37
Flynn O'Hare
64
63
888

-

1015
38
Mariano Hernandez
62
66
888

-

1016

MP40

Round 1: Lake Chabot Golf Course - Bay Course, 18 holes, par 59

Round 2: Lake Chabot Golf Course - Hills Course, 18 holes, par 60

Round 3: Lake Chabot Golf Course - Bay Course, 18 holes, par 59

Round 4: Lake Chabot Golf Course - Bay Course, Final 9, 9 holes, par 32

Player
R1
R2
R3
R4
Total
Payout
1
Denis Flaschner
58
54
54
31
197
$474
2
Lance Landgren
59
52
54
32
197
$322
3
Leano El
54
54
57
34
199
$197
3
Tony Tran
56
56
54
33
199
$197
3
Wilson Linker
56
52
56
35
199
$197
6
Mike Mr. Anderson
54
56
57

-

167
$119
7
Dave Burnham
56
56
61

-

173
$101
8
Scott Badovick
61
55
58

-

174
$85
9
David Terrell
59
58
61

-

178
9
Jason Ibrahim
61
58
59

-

178
11
Derek Sonderfan
61
60
58

-

179
12
Nathan La Chance
61
55
64

-

180
13
Patrick Humphreys
65
59
58

-

182
14
Ryan Milani
61
62
60

-

183
15
Dominic Drozdowicz
60
64
61

-

185
16
Anthony Krolik
67
64
59

-

190
17
Colin Boyd
62
67
63

-

192
18
Edward Ayala
61
59
888

-

1008
18
Ruben Alaniz
60
60
888

-

1008
20
Robert Frias
64
64
888

-

1016

MP50

Round 1: Lake Chabot Golf Course - Bay Course, 18 holes, par 59

Round 2: Lake Chabot Golf Course - Hills Course, 18 holes, par 60

Round 3: Lake Chabot Golf Course - Bay Course, 18 holes, par 59

Player
R1
R2
R3
Total
Payout
1
Robert R. Bainbridge
53
58
53

-

164
$405
2
Arthur Coddington
61
57
57

-

175
$285
3
Peter Sontag
59
55
62

-

176
$205
4
Mark Anderson
56
61
60

-

177
$150
5
Toby Parks
61
60
58

-

179
$130
6
Andrew Fisher
61
54
65

-

180
$100
7
Matty Angell
55
61
65

-

181
$75
8
Dave Sunoo
61
64
58

-

183
9
Andrew Wolverton
61
61
62

-

184
9
Keith Wolter
62
61
61

-

184
11
Dennis Warsen
61
64
60

-

185
12
Matt Brenner
62
65
60

-

187
13
Brian Henderson
67
63
59

-

189
14
Kevin Eckert
59
67
64

-

190
15
K.C. Seymour
62
67
62

-

191
16
James Hagen
62
64
66

-

192

MP60

Round 1: Lake Chabot Golf Course - Bay Course, 18 holes, par 59

Round 2: Lake Chabot Golf Course - Hills Course, 18 holes, par 60

Round 3: Lake Chabot Golf Course - Bay Course, 18 holes, par 59

Player
R1
R2
R3
Total
Payout
1
Jeff Fiedler
57
56
59

-

172
$210
2
Doug Werner
62
58
59

-

179
$125
3
Steve Welck
64
60
63

-

187
4
Marty Hapner
64
59
65

-

188

FPO

Round 1: Lake Chabot Golf Course - Bay Course, 18 holes, par 59

Round 2: Lake Chabot Golf Course - Hills Course, 18 holes, par 60

Round 3: Lake Chabot Golf Course - Bay Course, 18 holes, par 59

Round 4: Lake Chabot Golf Course - Bay Course, Final 9, 9 holes, par 32

Player
R1
R2
R3
R4
Total
Payout
1
Juliana Korver
63
61
56
31
211
$315
2
Amanda Zaccone
63
64
64
36
227
$150
2
Camille Skweir
64
65
62
36
227
$150
2
Jenn Cazanov-Diggs
61
63
63
40
227
$150
5
Anni Kreml
64
66
67

-

197
6
Serenity Madison
67
69
66

-

202
7
Jenna Weiner
66
65
72

-

203
8
Jessica Shields
70
67
67

-

204
9
Jennifer Heck
76
68
72

-

216

MA1

Round 1: Lake Chabot Golf Course - Hills Course, 18 holes, par 60

Round 2: Lake Chabot Golf Course - Bay Course, 18 holes, par 59

Round 3: Lake Chabot Golf Course - Hills Course, 18 holes, par 60

Player
R1
R2
R3
Total
Payout
1
Gavriel Gelbart
56
54
51

-

161
$300
2
Travis Gentile
54
57
55

-

166
$230
3
Andrew Riggs
60
57
53

-

170
$195
4
Nick MacLeod
57
58
57

-

172
$170
5
Devin Drewry
60
56
58

-

174
$150
6
Connor Stuart-Paul
58
61
56

-

175
$120
6
Kellan O'Connor
59
60
56

-

175
$120
8
Connor Henderson
60
62
54

-

176
$100
9
Bob McGarity
62
62
54

-

178
$80
9
Logan Amy
56
66
56

-

178
$80
11
Brenden Kiser
57
59
63

-

179
$55
11
Jimmy Hunt
53
61
65

-

179
$55
11
Justin Bodily
58
62
59

-

179
$55
11
Markham Shofner
59
65
55

-

179
$55
11
Steve McHail
61
59
59

-

179
$55
16
Treaven Duffy
59
61
60

-

180
17
Michael Gearhart
61
63
58

-

182
17
Mike Coronel
58
65
59

-

182
19
Adriano Rothschild
62
61
60

-

183
19
Andrew Galiger
61
61
61

-

183
19
Will Roller
62
61
60

-

183
22
Jacob Serrano
62
60
62

-

184
22
Nico Grishkoff
55
68
61

-

184
24
Moises Camarena
58
66
63

-

187
25
Daley Stevens
60
62
66

-

188
26
Andrew Rothschild
68
63
59

-

190
27
Case Conover
61
67
63

-

191
27
Kaleb Patricio
62
70
59

-

191
29
Chris Hughes
60
74
63

-

197
30
J. Michael Neal
69
67
62

-

198
31
Rob Sindelar
64
64
73

-

201

MA40

Round 1: Lake Chabot Golf Course - Hills Course, 18 holes, par 60

Round 2: Lake Chabot Golf Course - Bay Course, 18 holes, par 59

Round 3: Lake Chabot Golf Course - Hills Course, 18 holes, par 60

Player
R1
R2
R3
Total
Payout
1
Schuyler Raine-Mustain
56
61
61

-

178
$250
2
Joseph Wharton
60
59
62

-

181
$165
2
Trevor Duckworth
61
60
60

-

181
$165
4
Evan Schwartz
65
61
57

-

183
$120
5
Brad Wirtz
54
62
73

-

189
$85
5
Tony Villar
68
60
61

-

189
$85
7
Steven Roberts
61
64
66

-

191
$60
8
Jon Braidman
60
65
67

-

192
$50
9
Ari Freedman
62
64
68

-

194
9
Brett Buntjer
66
61
67

-

194
9
Dane Rodgers
62
69
63

-

194
9
Martin Stenflo
64
67
63

-

194
13
Matt Emmons
68
65
62

-

195
14
Ian McDavid
62
71
64

-

197
15
Kimo Patricio
68
72
63

-

203
16
Brant Willis
68
66
888

-

1022
17
Keith Nezaam
58
68

-

-

126

MA50

Round 1: Lake Chabot Golf Course - Hills Course, 18 holes, par 60

Round 2: Lake Chabot Golf Course - Bay Course, 18 holes, par 59

Round 3: Lake Chabot Golf Course - Hills Course, 18 holes, par 60

Player
R1
R2
R3
Total
Payout
1
Peter Ward
56
61
56

-

173
$180
2
Alfredo Rodriguez
61
59
58

-

178
$125
3
Ingo Piroth
63
62
58

-

183
$95
4
Aric Duktig
62
63
59

-

184
$70
5
Matt Rowe
61
59
65

-

185
$25
5
Michael Lindsay
62
60
63

-

185
$25
7
Todd Williams
69
61
67

-

197
8
Chris Sherwood
70
66
65

-

201
9
Stephen Hey
70
69
69

-

208

MA2

Round 1: Lake Chabot Golf Course - Hills Course, 18 holes, par 60

Round 2: Lake Chabot Golf Course - Bay Course, 18 holes, par 59

Round 3: Lake Chabot Golf Course - Hills Course, 18 holes, par 60

Player
R1
R2
R3
Total
Payout
1
Jake McCurdy
60
61
55

-

176
$195
2
Jacob Bassetti
60
59
59

-

178
$180
3
Brian Thompson
61
60
58

-

179
$170
4
Alex Semfel
62
63
57

-

182
$155
4
Kevan Mathis
60
59
63

-

182
$155
6
Evan Cardenas
62
63
58

-

183
$140
7
Adam Raty
63
60
61

-

184
$125
7
Jason Del Mundo
63
61
60

-

184
$125
7
Zach Golden
64
60
60

-

184
$125
10
Nick Roat
61
66
58

-

185
$115
11
Cola Di Tullio
62
65
59

-

186
$95
11
Joseph Schultz III
60
64
62

-

186
$95
11
Kelly Ringue
61
61
64

-

186
$95
14
Jack Persons
60
61
67

-

188
$65
14
Liam Moyer
56
69
63

-

188
$65
16
Jeremy Steel
62
66
62

-

190
17
Nick Krause
62
68
61

-

191
18
Corey Schaeffer
67
66
59

-

192
19
Jake Tisinger
61
67
65

-

193
20
Eric Ramirez
69
63
63

-

195
21
Christian Anderson
65
68
65

-

198
22
Stephen Paturel
69
68
64

-

201
23
Conner Russell
70
68
64

-

202
23
Michael Pires
69
68
65

-

202
23
Noah Wald
65
68
69

-

202
26
Derek Dubow
65
66
72

-

203
27
Derrick Porteous
67
66
71

-

204
28
Jonathan Lingad
68
69
70

-

207
29
Lee Yang
71
72
67

-

210
30
Cameron Ingersoll
71
72
70

-

213
31
Omar Choto
74
77
70

-

221
32
Ryan Devlin
73
75
77

-

225
33
Patrick Franklin
61
72
888

-

1021