No Bogeys at Boyd Pond presented by Discmania
Staff
About this tournament
NOTICE: During Early Registration the player cap is 24 to comply with PDGA rules. THIS WILL CHANGE on 09/24 when registration opens to ALL players
Am player pack
- TBD
----------
Trophies will be provided for divisions of 3 or more only. 1st, 2nd and 3rd place trophies for divisions with 10 or more. Pro divisions will have a 1st place trophy only if 3 or more in a division.
----------
ALL
divisions will be provided lunch due to the remote location of the course.
----------
All side action will be available at check in if you didn't select it upon registration.
----------
NO DAY OF REGISTRATION
----------
There will be a $5 greens fee paid directly to Aiken County for use of the facilities and amenities from all registrants entry fee.
----------
REFUND POLICY WILL FOLLOW PDGA GUIDELINES
-1.3 WITHDRAWALS AND REFUNDS
----------
Early Registration
Adrenaline Heaven Season Pass holders will have the ability to register early. Thank you for your sponsorship. We greatly appreciate it and look forward to Shenanigans with you!
If you want more information on becoming a AH Season Pass holder, please check out more information on our website:
https://adrenalineheavensports.com/season-pass/
----------
373 Boyd Pond Road Aiken, SC
Refund policy
Adrenaline Heaven Sports is responsible for all refunds/cancellations.
STANDARD REFUND POLICY WILL FOLLOW PDGA GUIDELINES
-1.03 WITHDRAWALS AND REFUNDS
https://adrenalineheavensports.com/events/refunds/
HURRICANE AND SEVERE WEATHER REFUND POLICY
This event has potential to be impacted due to hurricane season and severe weather conditions. The event will not be rescheduled due to a hurricane and/or severe weather conditions. This will be the procedure followed for
ALL
refund requests and cancellations submitted after September 23 at 8pm or the cancellation of the event:
- Pro - Players will receive a refund less $5 of their entry fee.
- Am players will have their players pack mailed to them and receive $5 of their entry refunded.
Location
Boyd Pond Park
Aiken, SC
Get Directions
Final Results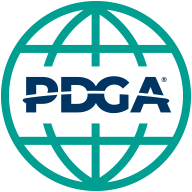 PDGA results at

https://www.pdga.com/tour/event/49243
MPO

Round 1: Boyd Pond Park - Long pins (B), 18 holes, par 57

Round 2: Boyd Pond Park - Long pins (B), 18 holes, par 57

Player
R1
R2
Total
1
Cody Taplin
47
46
93
2
Matthew Olson
48
49
97
3
Brandon Gray
51
52
103
3
Dalton Mundy
50
53
103
5
Greg Mueller
54
50
104
6
Nate Corcoran
53
65
118
7
Matthew Lingafelt
64
60
124

MP40

Round 1: Boyd Pond Park - Long pins (B), 18 holes, par 57

Round 2: Boyd Pond Park - Long pins (B), 18 holes, par 57

Player
R1
R2
Total
1
Daniel A Newquist
61
56
117

MA40

Round 1: Boyd Pond Park - Long pins (B), 18 holes, par 57

Round 2: Boyd Pond Park - Long pins (B), 18 holes, par 57

Player
R1
R2
Total
1
Hal Mundy
51
54
105
2
Austin Barnette
57
52
109
2
John Marcus Sr
52
57
109
4
Jeremy Hughes
52
59
111

MA50

Round 1: Boyd Pond Park - Long pins (B), 18 holes, par 57

Round 2: Boyd Pond Park - Long pins (B), 18 holes, par 57

Player
R1
R2
Total
1
Kurt Spivey
50
51
101
2
Matt Flynn
53
56
109
2
Michael Wellman
54
55
109
4
Vern Weygandt
60
57
117
5
Charles Toney
58
60
118
6
Steven Latour
61
59
120

MA2

Round 1: Boyd Pond Park - Long pins (B), 18 holes, par 57

Round 2: Boyd Pond Park - Long pins (B), 18 holes, par 57

Player
R1
R2
Total
1
Allen Ross
52
52
104
2
Anthony Craig Morris
53
54
107
3
Ryne Evans
52
56
108
4
Giovanni Mercado
54
56
110
5
John Marcus Jr
52
59
111
6
Ian Mini
56
56
112
7
Wesslen Romano
57
56
113
8
Michael Peralta
57
57
114
9
David Powers
54

-

54

MA3

Round 1: Boyd Pond Park - Long pins (B), 18 holes, par 57

Round 2: Boyd Pond Park - Long pins (B), 18 holes, par 57

Player
R1
R2
Total
1
Anthony J. Spencer
55
53
108
1
Jordan Justus
54
54
108
3
Tuan Pham
52
58
110
3
Xavier Espinal
55
55
110
5
Andrew Sand
59
52
111
6
Brendon Gari
56
57
113
7
Benjamin Smith
59
55
114
7
Nathan Chalker
56
58
114
7
Tom Tabor
56
58
114
10
Chase Williamson
57
58
115
10
JR Moise
60
55
115
12
Skip Sleister
58
58
116
13
David Holliman
60
57
117
13
Dominic Camerino
58
59
117
13
Keith Augustine
59
58
117
16
Chris Sheehan
58
60
118
17
Dakota Skutka
59
60
119
17
Robert Wilkinson
59
60
119
19
Cole Corcoran
60
60
120
19
Corey Sleister
59
61
120
19
Tony Flowers
61
59
120
22
Will Zorn
64
58
122
23
David Buchanan
65
62
127
24
Joshua Goldblatt
63
65
128
25
Anthony Mitosinka
66
69
135

FA3

Round 1: Boyd Pond Park - Long pins (B), 18 holes, par 57

Round 2: Boyd Pond Park - Long pins (B), 18 holes, par 57

Player
R1
R2
Total
1
Anna Romano
70
74
144
2
Dawn Weygandt
74
82
156
3
Phoebe Gari
79
79
158
4
Roberta Gallegos
81
78
159

MJ10

Round 1: Boyd Pond Park - Long pins (B), 18 holes, par 57

Round 2: Boyd Pond Park - Long pins (B), 18 holes, par 57

Player
R1
R2
Total
1
Greyson Schneider
66
67
133
2
Kiva Sheehan
67
72
139
3
Henry Tabor
74
74
148