New England Disc Golf Championship 2022
Staff
Tournament Director
Scott Radford
Tournament Director
Bob Kulchuk
About this tournament
This event is the culminating event for the 2021/22 NEFA points series. It is invitation only based on standings in the point series. Invitations will be issued initially to the top 50% of eligible players by points in each division. After the first week of invitations, additional players will be granted invites until the event becomes full. The remaining invites will go live on DGS on August 28th at 8PM EST.

Pros will play for cash (including added cash) while Amateur payouts will be handled by Disc Golf 978 who will be on site as well!
Refund policy
NEFA is responsible for all refunds and cancellations.
Location
501 Disc Golf LLC
Warren, MA
Get Directions
Final Results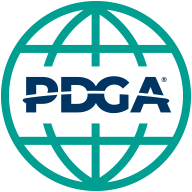 PDGA results at

https://www.pdga.com/tour/event/62688
MPO

Round 1: 501 Disc Golf LLC - Long tees, blue baskets, 18 holes, par 59

Round 2: 501 Disc Golf LLC - Short tees, green baskets, 18 holes, par 55

Player
R1
R2
Total
Payout
1
Nicholas Economos
59
45
104
$703
2
Riley Douglas
57
47
104
$477
3
Dan Laviolette
59
47
106
$327
3
Kyle Moriarty
57
49
106
$327
5
Nate Hartmann
61
49
110
$201
5
Samuel Henderson
59
51
110
$201
7
ERIC WOYDEN
62
49
111
$150
8
David Fleck
59
53
112
$124
9
Stephen Economos
59
54
113
10
Ryan Begley
61
53
114
11
Greg McWilliams
60
55
115
11
Reuben Hagen
62
53
115
13
Kevin Kohl
60
56
116
14
Alex Vigeant
68
50
118
14
Brian Schweinhart
65
53
118
14
Henry Brecher
68
50
118
17
David Mahoney
63
58
121
18
Troy Yacyshyn
67
55
122
19
Vaughn Hultgren
61
63
124
20
Korey Fournier
65
60
125

MP40

Round 1: 501 Disc Golf LLC - Long tees, blue baskets, 18 holes, par 59

Round 2: 501 Disc Golf LLC - Short tees, green baskets, 18 holes, par 55

Player
R1
R2
Total
Payout
1
Justin Chiu
61
53
114
$413
2
Dan Jenkins
62
53
115
$261
3
Brad Ayotte
62
54
116
$165
3
John Williston
63
53
116
$165
5
Bob Kulchuk
66
55
121
6
Eric Wilson
63
60
123
7
Scott Walsh
68
56
124
8
Jake Gould
68
59
127

FPO

Round 1: 501 Disc Golf LLC - Long tees, blue baskets, 18 holes, par 59

Round 2: 501 Disc Golf LLC - Short tees, green baskets, 18 holes, par 55

Player
R1
R2
Total
Payout
1
MindyLee LaFontaine
77
59
136
$251
2
Kathleen Bemis
82
66
148

MA1

Round 1: 501 Disc Golf LLC - Long tees, blue baskets, 18 holes, par 59

Round 2: 501 Disc Golf LLC - Short tees, green baskets, 18 holes, par 55

Player
R1
R2
Total
Payout
1
Tyler Riel
59
53
112
$206
2
Cody Kingman
59
54
113
$153
3
James Barron
64
50
114
$123
4
Andrew Philp
62
54
116
$92
4
Anthony Bohanske
65
51
116
$92
6
Corey Cook
61
56
117
$66
7
Egin Tollkuci
70
49
119
$54
8
Nicholas Patchen
64
56
120
$42
9
Aaron LeBlanc
67
56
123
10
Adam Stearns
68
56
124
11
Connor Spilman
69
56
125
11
Daniel Dix
67
58
125
13
Sam Lord
72
57
129
14
Logan Showstead
69
61
130
15
Anthony Stolo
70
62
132
16
Mike Mahoney
75
58
133

MA40

Round 1: 501 Disc Golf LLC - Long tees, blue baskets, 18 holes, par 59

Round 2: 501 Disc Golf LLC - Short tees, green baskets, 18 holes, par 55

Player
R1
R2
Total
Payout
1
Matt Mourovic
62
57
119
$123
2
Jason Gorsage
65
61
126
$68
2
Tom Travison
70
56
126
$68
4
Jeff Wesnofske
71
59
130
5
Luke Sisco
88
66
154

MA60

Round 1: 501 Disc Golf LLC - Short tees, green baskets, 18 holes, par 55

Round 2: 501 Disc Golf LLC - Short tees, green baskets, 18 holes, par 55

Player
R1
R2
Total
Payout
1
Bill Andrews
62
61
123
$103
2
Rick Williams
66
65
131

MA2

Round 1: 501 Disc Golf LLC - Short tees, green baskets, 18 holes, par 55

Round 2: 501 Disc Golf LLC - Short tees, green baskets, 18 holes, par 55

Player
R1
R2
Total
Payout
1
Nick Maguy
50
59
109
$159
2
Andrew Mayer
56
54
110
$139
3
Mitchell Reed
53
58
111
$130
4
Max McConaghy
56
57
113
$112
5
Ryan Richard
56
60
116
$103
6
Chris Griswold
62
55
117
$84
6
Justin J Asam
61
56
117
$84
8
Ryan K Tripp
62
56
118
$66
9
Benjamin Kenney
62
57
119
$27
9
Jim Asam
60
59
119
$27
11
Isiah Exel
62
58
120
12
Don Tucker
61
61
122
12
Ryan Travis
59
63
122
14
Elias Contos
64
61
125
14
Mike Zanchelli
62
63
125
16
Kenji Cline
62
64
126
17
Christopher Langlais
70
60
130
18
Ken Rousseau
67

-

67

MA3

Round 1: 501 Disc Golf LLC - Short tees, green baskets, 18 holes, par 55

Round 2: 501 Disc Golf LLC - Short tees, green baskets, 18 holes, par 55

Player
R1
R2
Total
Payout
1
Jai Clark
58
64
122
$29
2
Mark Bryan
65
61
126
$15
2
William Harrison
64
62
126
$15
4
Peter Marchand
62
66
128
$12
5
Jonathan Carrasquillo-Pena
64
66
130
$12
6
James Hoyt
70
63
133
6
Patrick Cosentino
68
65
133
8
Terry Hudson
72
63
135

FA1

Round 1: 501 Disc Golf LLC - Short tees, green baskets, 18 holes, par 55

Round 2: 501 Disc Golf LLC - Short tees, green baskets, 18 holes, par 55

Player
R1
R2
Total
Payout
1
Daphne Chen
60
59
119
$129
2
Stephanie Barnett
67
70
137
$78
3
Amanda Borgman
74
67
141
4
Hallie Foundas
77
73
150

FA2

Round 1: 501 Disc Golf LLC - Short tees, green baskets, 18 holes, par 55

Round 2: 501 Disc Golf LLC - Short tees, green baskets, 18 holes, par 55

Player
R1
R2
Total
Payout
1
Lisa Lundquest
70
75
145
$103
2
Emily Braun
72
74
146

FA3

Round 1: 501 Disc Golf LLC - Short tees, green baskets, 18 holes, par 55

Round 2: 501 Disc Golf LLC - Short tees, green baskets, 18 holes, par 55

Player
R1
R2
Total
Payout
1
Kelly Sutton
72
75
147
$25
2
Lindsay Flammey
79
79
158

MJ10

Round 1: 501 Disc Golf LLC - Short tees, green baskets, 18 holes, par 55

Round 2: 501 Disc Golf LLC - Short tees, green baskets, 18 holes, par 55

Player
R1
R2
Total
Payout
1
Nicholas Jimenez
80
89
169
$20