NADGT - Defunk Disco
Staff
About this tournament
PDGA B-Tier

Single Event Divisions offered:
-All Amateur Divisions

Players Pack Value $75

Players Choice Players Pack: Pick one from each option & each pack will also include a towel, 50% off Keen shoe card, and Shady Ray and ProPull promo discount cards.

All refunds will be closed Sunday the 23rd at 8pm Central Time. At this time players packs have Been ordered.

$7 day of/late fee for registrations less than 7 days prior to the event.

Late registration players packs will be shipped directly to the player after the event.

Option 1:
-Innova Disc
-Discraft Disc
-NADGT Dri-Fit

Option 2 :
-Prodigy Disc
-MVP Disc
-Latitude 64 Disc
-Discmania Disc
-DGA Disc
-Gateway
-Prodiscus Disc
-Legacy Disc
-Infinite Disc
- Millennium Disc
-Kastaplast

Points:
-Straight PDGA Points

Payouts:
-Full PDGA Payout Scale
-Scrip will be redeemable at Infinite/NADGT online store

Trophy Pins:
-Provided by Disc Golf Pins
-1st place in eligible TOUR divisions will receive a trophy pin

Eligible "TOUR" divisions:
-MA1, FA1, MA40, MA50, MA2

Top Finishers Get invite to National Championships!

Invitations are based upon divisional participation:
3 or less --> Winner only qualifies
3-10 --> Top 2 qualify
11-20 --> Top 3 qualify
21-30 --> Top 4 qualify
31 + --> Top 5 qualify

Per player course fees, when necessary, may be collected onsite or online, so long as its communicated clearly.
Refund policy
National Amateur Disc Golf Tour is responsible for all refunds/cancellations.
Location
Defunk Disco
Defuniak Springs, FL
Get Directions
Final Results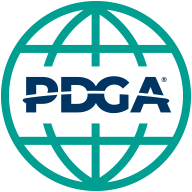 PDGA results at

https://www.pdga.com/tour/event/44560
MA1

Round 1: Defunk Disco - Pro Pads 19 Holes, 19 holes, par 60

Round 2: Defunk Disco - Pro Pads 19 Holes, 19 holes, par 60

Player
R1
R2
Total
1
Joshua Hollingsworth
57
49
106
2
Harry Walker III
51
55
106
2
Scott Watson
50
56
106
4
Lucas Hughes
54
54
108
5
Adam Halford
56
55
111
6
Zach Cole
58
54
112
7
Clyde Martin
53
60
113
8
Benjamin McQueary
55
61
116
8
Logan Moore
56
60
116
8
Matt Gordon
56
60
116
8
Tommy McGuigan
57
59
116
12
Quinn Hathcock
60
57
117
13
Jared Bray
57
61
118
13
Michael Hall
65
53
118
15
Blake Jenkins
60
59
119
16
Justin Curnow
63
60
123
16
Oliver Richardson
61
62
123
18
Dustin Herrington
67
57
124
19
David Craig
68
62
130
20
Lance Hendricks
64
73
137
20
Matthew Bealka
71
66
137
22
Ian McCraney
64

-

64

MA40

Round 1: Defunk Disco - Am Pads 19 Holes, 19 holes, par 57

Round 2: Defunk Disco - Am Pads 19 Holes, 19 holes, par 57

Player
R1
R2
Total
1
Jason Day
53
52
105
2
Benjamin D. McCane
52
57
109
3
Joshua McIntyre
58
52
110
3
Webb Warren
58
52
110
5
Ryan Buenaflor
59
55
114
6
Robert L. Smith II
55
62
117
7
Timothy Johnfroe
67
65
132

MA50

Round 1: Defunk Disco - Am Pads 19 Holes, 19 holes, par 57

Round 2: Defunk Disco - Am Pads 19 Holes, 19 holes, par 57

Player
R1
R2
Total
1
Chris Senador
50
55
105
2
Mark Franklin
53
53
106
3
Richard Higbee
56
57
113
4
David Cash
58
56
114
5
Mike Simonds
61
54
115
6
Joseph Allmon
61
57
118
7
Jan Perkins
59
63
122
8
Gary McFadden
63
63
126
8
William Jeffrey Haver
65
61
126
10
Eric Stone
69
68
137

MA2

Round 1: Defunk Disco - Am Pads 19 Holes, 19 holes, par 57

Round 2: Defunk Disco - Am Pads 19 Holes, 19 holes, par 57

Player
R1
R2
Total
1
Fredrick Harper
49
51
100
2
Josh Curtis
49
52
101
3
Mark Turner
49
55
104
4
Nickolas Johnson
56
50
106
5
Kaleb Skinner
56
51
107
6
Derrick Fretwell
53
55
108
7
Terrell Morris
55
54
109
8
Blake Pinney
58
52
110
8
Jon Girardeau
51
59
110
10
Raffaele Preston
53
59
112
11
Shaun Campbell
57
56
113
12
Timothy Pope
57
61
118
13
Danny Núñez
57
62
119
14
Michael Osley
63
59
122
15
Andre Russo
62
63
125

MA3

Round 1: Defunk Disco - Am Pads 19 Holes, 19 holes, par 57

Round 2: Defunk Disco - Am Pads 19 Holes, 19 holes, par 57

Player
R1
R2
Total
1
Zac Oelrich
52
51
103
2
Gabriel Hastings
50
56
106
3
Dennis McCarthy
56
52
108
4
Elliott Blake
55
55
110
5
Alex Buchholz
57
54
111
5
Cody Ayers
57
54
111
5
Ryan May
54
57
111
8
A.J. Gates
58
54
112
8
Dylan Allmon
61
51
112
8
Vincent Boyd
59
53
112
11
Nolan Law
57
56
113
12
Robert Newman
55
59
114
13
Chris Miller
57
58
115
13
Mitchell Bierschenk
59
56
115
15
Hunner Smith
56
61
117
15
Kamakahanohano Guerreiro
55
62
117
15
Matthew McGuirk
59
58
117
18
Tanner Cribb
58
60
118
19
John Beamish
60
59
119
19
Marshall Trotter
59
60
119
19
Shawn Riddle
59
60
119
22
Aaron Wattenphul
60
60
120
22
James Reiter
65
55
120
22
Noah Buenaflor
62
58
120
25
Dustin Workman
62
62
124
25
Kevin Carter
61
63
124
27
Abrahm Paulding
66
59
125
28
Elliot N Hunter
66
60
126
28
Jason Noble
64
62
126
30
Gerald Barrett
63
65
128
31
Ernest Snyder
69
60
129
32
Jay Palewicz
66
64
130
33
Derrick Brown
66
66
132
34
Benjamin Benefield
71
67
138
35
Jeremiah Mack
67
72
139
36
Joshua Weakland
65

-

65

FA1

Round 1: Defunk Disco - Am Pads 19 Holes, 19 holes, par 57

Player
R1
R2
Total
1
Rachael Cole
57
59
116
2
Magdalena Pope
62
59
121
3
Krystle Cross
64
65
129

FA40

Round 1: Defunk Disco - Am Pads 19 Holes, 19 holes, par 57

Round 2: Defunk Disco - Am Pads 19 Holes, 19 holes, par 57

Player
R1
R2
Total
1
Missy Stone
80
78
158

MJ18

Round 1: Defunk Disco - Am Pads 19 Holes, 19 holes, par 57

Round 2: Defunk Disco - Am Pads 19 Holes, 19 holes, par 57

Player
R1
R2
Total
1
Cooper Smith
78
66
144