NADGT Abbey Gardens
Staff
Tournament Director
Darrell Bankes
About this tournament
Abbey Gardens is excited to have been chosen as one of the Canadian NADGT stops this spring. On May 14th we will be hosting a one day two round qualifier that gives you the opportunity to win an invite to the finals to be held in Austin Texas in late October 2022. This is also a PDGA C-tier event so it is a great opportunity to boost your rating early.

Check out the full National Amateur Disc Golf Tour story at nadgt.com.

The event is one day with two rounds of single player competition. We will be offering the following divisions:

MA1 - FA1
MA2 - FA2
MA40 - MA50 - MA60
FA 40 - FA 50
MJ 18 - FJ 18
MJ 15 - FJ 15

This will be a 'NADGT Trophy Pin' only event for the divisional winners with all value going into your player packs, including some NADGT swag, Abbey Gardens and Innova swag - including choice of our new Abbey Gardens custom stamp by Crusoe Design when you check-in.

Top Finishers Get an invite to the National Championships next October!
We will also have some CTP's and offer an Ace Pot. The Abbey Gardens Ace Pot carries over from previous events…it might be big if nobody one it during the Ice Bowl.
.
Invitations to the National Championships are based upon divisional participation:
1-10 players = 1 qualifier for Nationals
11-20 players = 2 qualifiers for Nationals (and any ties)
21-30 players = 3 qualify for Nationals (and any ties)
...and so forth.

On top of that, at the end of the season (Sep 6), the NADGT will extend invitations to the top 3 Provincial points-earners who haven't already qualified for Nationals for each division. The standard PDGA points system will be used. Even more, the top overall points-earner in the province will also get a custom NADGT Canada jersey. The more NADGT events you play, the better your chances are to win an invite.

There will be other NADGT events in Ontario, I am hosting a second one on June 5th at a new course opening this spring in Port Hope, at Haute Goat. Registration for that will open soon.

The full NADGT players manual will be available at NADGT.com

Pros - keep in mind if you aren't a top tier pro you may be eligible to play under the PDGA Pros Playing Amateur rules and the added NADGT qualifier that your career winnings are less than $3000 CA and you won less than $1000 CA this season.

The Food Hub and Haliburton Highland Brewing will be open and available for your enjoyment. We will be offering an option to purchase lunch with your registration.

Hope you come out to this NADGT stop and try to punch your ticket to the National Championship. We promise to treat you well and do our best to give you a great day of competitive disc golf.
Refund policy
TinLid Disc Golf is responsible for all refunds/cancellations.
Location
Abbey Gardens
Haliburton, ON
Get Directions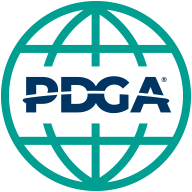 Event results available at

https://www.pdga.com/tour/event/57853