Dynamic Discs' Mid-Atlantic Collegiate Regional Powered by Revasri Rangefinder
Staff
Assistant Tournament Director
Randy Conklin
Tournament Director
Rich Longer

Tournament Director
Lewis Murray
Shawmut Depot Course Manager
Josh Menteer
Event Organizer
Twin Tiers Disc Golf Club
About this tournament
Shawmut Depot Disc Golf Course is a championship level private course that is officially opening in October for the Mid-Atlantic Collegiate Regional Qualifier. Featuring over 100 acres of tight wooded fairways, natural ponds, peaks and ravines, Shawmut Depot will challenge the most advanced players. James Conrad practiced the course in his 2021 off season and is donating signed discs prizes to this grand opening event.
Location: 14063 Wilcox Rd Clermont, PA 16740
The course will be officially open October 1st 2022 and is available to College Disc Golfers to practice Fridays, Saturdays and Sundays. If your team wants to schedule a practice round, please contact Josh at 814-389-3751 to set up a time.
The Mid-Atlantic Collegiate Regional is open to all full or part time college students with active College Disc Golf memberships. Contact [email redacted] if you have questions regarding registration.
This event will be awarding two D1 bids and two D2 bids to the 2023 College Disc Golf National Championships in Marion, NC.
Players will receive a jumbo players pack at least 3xs the value of their entry fee.
-Dynamic Discs Premium Tournament Stamped Disc
-Dynamic Discs Base Tournament Stamped Disc
-Dynamic Discs Custom Mini
-College Disc Golf 60" Umbrella
-College Disc Golf Beanie Hat
-Zanfel Poison Ivy Tube
-One Revasri Rangefinder per Men's Team
-One UDisc Disc Jockey per Women's Team
The Final Rounds Sunday will be filmed by Ace Run Productions thanks to our generous sponsors!
Round One will have multiple CTP's and a Revasri Long Drive Competition on the Par 5 last hole. Infinite Discs is sponsoring Round Two with an Infinite Birdie Challenge. The team with the most birdies receives an Infinite Hat and $25 gift card for each player.
Special Event lodging starting at $65/night is reserved for players up to 3 weeks before the event. There are several options but do not wait to book space is limited. You will be sent contact information immediately after your registration.
Singles PDGA Page:
https://www.pdga.com/tour/event/63929
Team PDGA Page:
https://www.pdga.com/tour/event/63144
Refund policy
Twin Tiers Disc Golf Club is responsible for all refunds and cancellations.
Location
Shawmut Depot DGC
Clermont, PA
Get Directions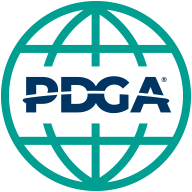 Event results available at

https://www.pdga.com/tour/event/63144