May the 4th BE WITH YOU!
Staff
Tournament Director
Roman McCabe
About this tournament
Hey everyone here's our 2nd Disc Golf Tournament this year! this is a TROPHY EVENT for all AMS DIVISIONS. we'll be giving away 2 Discraft Chainstar Baskets to the 2 biggest AM Divisions we have! Latitude Bags! Dynamic Discs and Discraft Merchandise! McBEASTS! Thank you to Student Services,the Herencia Latina and Native American Centers here at San Juan College for being a part of our event!! we will have a raffle for a Chainstar Discraft Basket, Latitude Bag, Death Star Ceramic piece, and a 1st Run McBeast for $5 per ticket.

Pro Divisions will get 100% payback via check or direct deposit (college policy)

"throw the Disc accurate you MUST" New layout with Par 4's and 5's. Flames for the Game!!
Refund policy
TD is responsible for all refunds/cancelations.
Location
San Juan College HHPC
Farmington, NM
Get Directions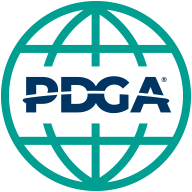 Event results available at

https://www.pdga.com/tour/event/40072