Matter Park Meltdown WIFFS #31
Staff
Tournament Director
mike penix
Assit TD
Greg Welch
About this tournament
This is stop 31 of 33 of the 2022 WIFFS. We will be playing 24 holes with CTPs on every hole along with both ace and a 50/50 cash CTP pot.
Come see all the hard work the Flying Aces DGC has put into this course. It'll be a day of GREAT fun.
Refund policy
Cannonball Disc Golf Club is responsible for all refunds and cancellations.
Location
Matter Park
Marion, IN
Get Directions
Final Results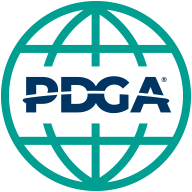 PDGA results at

https://www.pdga.com/tour/event/57235
MPO

Player
R1
R2
Total
Payout
1
Zak Crandall
70
68
138
$80
2
Andrew Mowry
74
77
151
$45
3
James DeShane
75
78
153
4
Spencer Rudd
80
76
156
5
Jacob Lubelski
82
85
167

MP40

Player
R1
R2
Total
Payout
1
Joe Criswell
64
69
133
$45
2
Kevin Gillon
67
71
138
$30
3
Jerry Suiter
73
73
146

MA1

Player
R1
R2
Total
Payout
1
Kevin Fodrey
64
66
130
2
Reece Samons
65
65
130
3
Zach Harrah
71
64
135
4
Jaden Phillips
76
67
143
5
Caleb Criswell
71
73
144
6
Clint Geist
71
74
145
7
Aaron Gettys
72
74
146
8
Andrew Harshbarger
71
77
148
9
Chapman Foster
74
77
151
10
Greg Welch
76
76
152
11
Austin Hoffheins
76
77
153
12
Lance Hoch
76
78
154
13
Christian Hedeen
78
85
163
14
Ryan Kallenberger
86
80
166
14
Simon Ehrenberg
87
79
166
16
Braden Russell
84
83
167

MA40

Player
R1
R2
Total
Payout
1
Joe Rutkowski
70
70
140
2
Charles Duncan
73
71
144
3
mike penix
73
75
148
4
Samuel Brown
75
74
149
5
Arian Beall
73
84
157
6
Jason Crandall
79
79
158
7
William Moyer
82
78
160
8
Bradley Williams
83
89
172

MA50

Player
R1
R2
Total
Payout
1
Frank Youmans
70
74
144
2
Anthony Lowhorn
74
72
146
3
David Prather
78
78
156

MA60

Player
R1
R2
Total
Payout
1
John F Brehmer
73
78
151
2
Mike Wolfe
78
77
155
3
Dane Davenport
86
81
167
4
Bill Coughlin
85
84
169
5
Chris Rhodenbaugh
91
94
185
6
Glenn Bryan
99
94
193

MA65

Player
R1
R2
Total
Payout
1
Roy Mccormick
84
84
168
2
Paul Mirante
90
85
175

MA2

Player
R1
R2
Total
Payout
1
Silas DeGeorge
69
68
137
2
Caleb Tripp
72
71
143
3
Eathan Bowland
76
74
150
4
Peyton Garrett
75
81
156
5
James Raven
78
83
161
6
Dylan Davis
81
82
163

MA3

Player
R1
R2
Total
Payout
1
Dawson Otto
63
69
132
2
Brady Otto
68
69
137
3
Alex Richman
73
73
146
4
Logan Barley
72
75
147
5
Richard Hubbard
73
75
148
6
Brendhan Russom
78
74
152
6
Vaughn Bontrager
73
79
152
8
Kyler England
78
75
153
9
Eli Travis
76
78
154
10
Dakota Raley
78
79
157
10
Neil Ayres
79
78
157
12
Kyle Porter
77
81
158
13
Austin Richman
78
81
159
14
Caedmon Foster
79
81
160
15
Chris Mettler
80
81
161
15
Shawn Williams
81
80
161
17
Josh Elkins
82
80
162
17
Zac Walters
78
84
162
19
Josh Selzer
82
81
163
20
Casey Winkler
80
84
164
21
Aaron Eckman
85
80
165
21
Andrew Travis
80
85
165
23
Brandon Henderson
87
79
166
24
Carter Hettinger
80
88
168
25
Ken Brady
83
87
170
26
Andrew Haase
87
85
172
27
Evan McKnight
84
89
173
28
Ryan Webb
88
88
176
29
Dustin McKnight
95
90
185
30
Cameron Maurer
93
99
192
31
John Wolfe
74

-

74
32
Zakk Osburn
78

-

78
33
Greyson Betts
86

-

86
34
Eli Betts
92

-

92

MA4

Player
R1
R2
Total
Payout
1
JJ Geist
77
80
157
2
Stephen Madaris
80
77
157
3
George Samons
84
76
160
4
Alex Small
85
81
166
5
David Laney
81
86
167
6
Eric Stockman
90
80
170
7
Richard Cornett
84
92
176
8
Steve Castillo
91
91
182
9
Ethan Ramos
82

-

82