Mahaska Drug Mammoth Flex
Staff
Tournament Director
TJ Brom

Asst. TD
Tyler Vermeer
About this tournament
PDGA Sanctioned Flex 'C' Tier Event.

Two rounds of 9 holes starting at your convenience between 2:00-5:30 pm.

Must be 3-5 players in a group to start a round.

Awards will take place during the NoCoast Throw check-in at Statesmen Lanes between 6:00-8:00 pm.

This is a very short course and every hole can be aced. Two rounds of 9 should take around 30-45 min.
Refund policy
Osky Players Club is responsible for all refunds/cancellations.
Final Results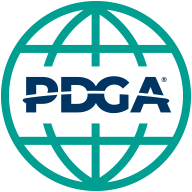 PDGA results at

https://www.pdga.com/tour/event/67179
MPO

Round 1: Lieurance Park - Mammoth Regular tees 2x, 18 holes, par 54

Player
R1
Total
Payout
1
T.J. Brom
45
45

MP40

Round 1: Lieurance Park - Mammoth Regular tees 2x, 18 holes, par 54

Player
R1
Total
Payout
1
Chris Roorda
40
40
2
Joshua Myers
47
47

MA1

Round 1: Lieurance Park - Mammoth Regular tees 2x, 18 holes, par 54

Player
R1
Total
Payout
1
Ellie Bryant
40
40
2
Daren Radcliff
50
50

MA40

Round 1: Lieurance Park - Mammoth Regular tees 2x, 18 holes, par 54

Player
R1
Total
Payout
1
Josh Archer
40
40
2
Travis Brown
41
41
3
David Dyer
45
45
4
Joel Franklin
48
48

MA2

Round 1: Lieurance Park - Mammoth Regular tees 2x, 18 holes, par 54

Player
R1
Total
Payout
1
Tyler Vermeer
47
47

MA3

Round 1: Lieurance Park - Mammoth Regular tees 2x, 18 holes, par 54

Player
R1
Total
Payout
1
Steven Harjo
48
48
2
Chris Lawrence
50
50
3
John Ruby
51
51
4
Skylar Pieper
53
53

MA4

Round 1: Lieurance Park - Mammoth Regular tees 2x, 18 holes, par 54

Player
R1
Total
Payout
1
Dennis Deaver
53
53

MJ15

Round 1: Lieurance Park - Mammoth Regular tees 2x, 18 holes, par 54

Player
R1
Total
Payout
1
Broderick Deaver
55
55
2
Kyle McHawes
62
62

MJ12

Round 1: Lieurance Park - Mammoth Regular tees 2x, 18 holes, par 54

Player
R1
Total
Payout
1
Jackson McHawes
65
65

MJ10

Round 1: Lieurance Park - Mammoth Regular tees 2x, 18 holes, par 54

Player
R1
Total
Payout
1
Meko Harjo
68
68
$30
2
Jake Brom
73
73
$15
3
Malik Kendall
76
76