Links at the Lake
Staff
Tournament Director
Andy Klinger
About this tournament
"Links at the Lake" is a PDGA-sanctioned C-Tier singles event. The format will be two rounds with a shotgun start. Cards will be grouped by division to the extent possible. Requests to be grouped with specific players may be entertained but are not guaranteed.

Layouts for this event will be the same for all divisions for ease of grouping into 4-player cards and will include one round on the standard White Layout (Short to Long) and one round on the standard Blue Layout (Long to Short).

Divisions with less than 3 players will be eliminated at the TDs discretion. If this happens, those players will be reassigned to another division they are eligible to compete in or offered a choice if qualifying for more than one division.

Pass-through fees will be $7 per player, which includes the allowable $2 PDGA per-player fee, the $2 TD fee, and a $3 prorated toilet rental fee. There will be two portable toilets on-site, one located at Tournament Central in the emergency spillway area by Hole 18 and one located by the tee of Hole 14.

PRO entry fee is $70, therefore the net entry fee is $63. PRO payouts will be 85% of net entry fees or $53.55 per player goes toward each division's payout pool. PRO payout will be 40% deep per division.

AM entry fee is $60, therefore the net entry fee is $53. The AM player's pack is valued at $39. The AM payout pool will be $7 per player, which exceeds the minimum 85% of net entry fees.

The AM player's pack will include one limited run "April Jewels" Cloud Breaker (1) stamped Vapor Lux Link!! These are already hard to find and will soon only be available through the secondary market (collectors). AMs will also receive an EXO Hard or EXO Soft Link with the Faylor Lake DiscGolfPark custom mini stamp.

PRO registrants will be able to reserve for themselves a Cloud Breaker stamped Vapor Lux Link for only $20 during registration (limit one per registrant). Players withdrawing from the event will forfeit this reservation.

There will be a limited quantity of these special run discs for sale at the event. Limit one per player until all 72 participants have received one. (AMs already are guaranteed theirs in the player pack.)

We will also be offering a meal option from Airy Dale Farm Market to be delivered between rounds. Look for this add-on option on the registration form.

On-site vending and merch payout by High Line Disc Golf. Discs and accessories from multiple manufacturers will be available for purchase.

The event waitlist fee will be $10 for players not getting into the event. All transaction fees are non-refundable.
Refund policy
Andy Klinger is responsible for all refunds and cancellations.

All refunds will be applied in accordance with PDGA rules. Only direct communication with the TD of record will be considered enactment of the refund policy and will be applied based on the date and time of the communication. Consideration of extenuating circumstances in applying the refund policy will be at the discretion of the TD of record.
Location
Faylor Lake DiscGolfPark
Beaver Springs, PA
Get Directions
Final Results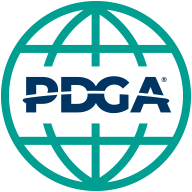 PDGA results at

https://www.pdga.com/tour/event/70513
MPO

Round 1: Faylor Lake DiscGolfPark - Standard White Layout, 18 holes, par 63

Round 2: Faylor Lake DiscGolfPark - Tournament Blue Layout, 18 holes, par 67

Player
R1
R2
Total
Payout
1
Caleb Gatchell
54
57
111
$198
2
Nathaniel Weaver
55
56
111
$125
3
Brandon Martin
59
53
112
$92
4
Ryan Davie
53
61
114
$67
5
Jacob Bradshaw
58
57
115
6
Stanley Ebersol
59
59
118
7
Micah Souder
62
63
125
8
Josh Groff
60
67
127
9
Zach Trdinich
60
69
129

MP40

Round 1: Faylor Lake DiscGolfPark - Standard White Layout, 18 holes, par 63

Round 2: Faylor Lake DiscGolfPark - Tournament Blue Layout, 18 holes, par 67

Player
R1
R2
Total
Payout
1
Andrew Glitzer
59
63
122
$168
2
Chris Anderson
60
65
125
$100
3
Dan Chase
63
63
126
4
Sean Laurent
60
70
130
5
Ryan Martin
65
66
131

MA1

Round 1: Faylor Lake DiscGolfPark - Standard White Layout, 18 holes, par 63

Round 2: Faylor Lake DiscGolfPark - Tournament Blue Layout, 18 holes, par 67

Player
R1
R2
Total
Payout
1
Jacob Arnold
54
57
111
2
Eric Zimmerman
56
55
111
3
Jacob Johnston
61
59
120
3
Logan Weaver
59
61
120
5
Daniel Hamilton
60
61
121
6
Nathan Meglic
61
62
123
7
Matt Muir
60
64
124
7
Ryan Protzman
60
64
124
9
Trey Beckwith
63
66
129
10
Michael Kaiserian
67
63
130
10
Timothy Troutman
63
67
130
12
Dimitry Stolyarov
65
69
134
13
Tatsuya Hattori
59

-

59
14
Walter Joehl
62

-

62

MA40

Round 1: Faylor Lake DiscGolfPark - Standard White Layout, 18 holes, par 63

Round 2: Faylor Lake DiscGolfPark - Tournament Blue Layout, 18 holes, par 67

Player
R1
R2
Total
Payout
1
Jason Berry
61
64
125
2
Jonathan Wright
68
74
142
3
Jeffrey Knepper
75
79
154

MA2

Round 1: Faylor Lake DiscGolfPark - Standard White Layout, 18 holes, par 63

Round 2: Faylor Lake DiscGolfPark - Tournament Blue Layout, 18 holes, par 67

Player
R1
R2
Total
Payout
1
Connor Leaman
55
63
118
2
Darwin Sensenig
57
64
121
3
Cody Scholl
57
67
124
4
Alex Demarco
55
71
126
4
Caleb Hanna
64
62
126
4
Drew Roth
59
67
126
7
Adam Hudock
62
65
127
8
Evan Lecher
65
65
130
8
Pavel Shapturenka
63
67
130
10
Chris Roseboom
68
64
132
11
Verlyn Peachey
69
64
133
12
Ryan Behm
63
71
134
13
Claude Sutterlin
65
70
135
14
Kyle Luce
68
68
136
15
Jon Fisher
69
76
145
16
Michael Erdman
69
77
146
17
Mitch Good
73
79
152

MA3

Round 1: Faylor Lake DiscGolfPark - Standard White Layout, 18 holes, par 63

Round 2: Faylor Lake DiscGolfPark - Tournament Blue Layout, 18 holes, par 67

Player
R1
R2
Total
Payout
1
Kody Spidle
62
62
124
2
Jordan Arpan
61
65
126
3
Trevor Hoedle
61
70
131
4
Sam Way
60
73
133
4
TJ Alleman
62
71
133
6
Eric Johnson
65
71
136
7
Scott McCourt
62
76
138
8
Billy Kosco
69
70
139
8
Michael DeVore Jr
64
75
139
10
Jeff Mapes
69
71
140
11
Aaron Spicher
67
74
141
12
Andrew Metzker
66
78
144
13
Ian Collins
73
80
153
14
Aaron Swansegar
75
80
155
14
Clark Faus
71
84
155
16
Logan Groff
74
82
156
17
Brian Sobczyk
75
82
157
18
Ty Shauf
80
81
161
19
Michael Estus
80
84
164
20
Landen Foltz
82
85
167
21
Herbert Estus
85

-

85

FA2

Round 1: Faylor Lake DiscGolfPark - Standard White Layout, 18 holes, par 63

Round 2: Faylor Lake DiscGolfPark - Tournament Blue Layout, 18 holes, par 67

Player
R1
R2
Total
Payout
1
Rebekah Sutterlin
71
74
145
2
Olivia Wright
70
81
151
3
Kerrigan Butler
76
82
158
4
Alexandra Metzker
77
83
160