Lexington Open XXIV
Added cash $6,000
Staff
About this tournament
The Bluegrass Disc Golf Association (BDGA) is proud to present the Lexington Open XXIV A-tier event!

This event will be separated into 4 pools. Each pool has a maximum of 90 players.

Pool A = MPO, FPO, MP40, MP50
Pool B = MA1, MA2
Pool C = MA3, MA40
Pool D = MA4, MA50, MA60, FA1, FA3, FA4, MJ18, FJ18

The Open field (Pool A) will play one round each day (starting on Friday, May 6th) using tee times for a total of 3 rounds. This pool will have a minimum of $6,000 added cash. Entry fee will be $125.

The Amateur field (Pool B, Pool C, Pool D) will play two rounds on Saturday, May 7th and one round on Sunday, May 8th for a total of 3 rounds using shotgun starts.

ALL divisions will require at least 3 participants to constitute a division. If a division ends up with less than 3 people registered, the TD will contact players and ask them if they would like a refund or would like to change divisions.

Entry fee for MA1, MA2, MA3, MA40, MA50, MA4, and MA60, will be $75.
Entry fee for FA1, FA3, FA4, and all Juniors will be $65.

All AMs will receive a Player Pack that will easily be valued more than their entry fee. Details of packs will come over the next couple of months.

This event filled quickly last year, so the BDGA will be offering an early registration option for AMs to guarantee your spot. This early registration will cost an extra $25. With this, you will also get a tournament piece of apparel (Polo). Supplies will be limited to the 1st 60 registrants. Since this tournament will more than likely fill up and we will have many waitlisted participants, we will only be charging a fee of $10 to sign up once each division is filled. This fee is NON-REFUNDABLE and will be used as added cash for the event. As I did last year, anyone left on the waitlist and doesn't get in the tournament will be entered into a raffle for entry into next years Lex Open XXV. This raffle will be valued at $75. If there is enough people left on waitlist, I may do more than one.

Courses are subject to change. This is our current proposed setup:

Pool A =
Veterans Park = Friday
Falling Springs = Saturday
Jacobson Park = Sunday

Pool B =
Jacobson Park = Saturday morning
Veterans Park = Saturday afternoon
Riney B Park = Sunday morning

Pool C =
Riney B Park = Saturday morning
Shillito Park = Saturday afternoon
Veterans Park = Sunday morning

Pool D =
Veterans Park = Saturday morning
Jacobson Park = Saturday afternoon
Shillito Park = Sunday morning

Registration dates:

December 20th 2021 - registration opens for Pool A.

December 27th 2021 – early registration opens for Pools B, C, and D for an extra $25. Limited to 60 players. Early registrants will receive tournament polo and a tee sponsor sign on a randomly selected hole.

January 24th 2022 – general registration opens for Pools B, C, and D.

More details are to come. The BDGA is devoted to making this a stellar weekend of quality disc golf. We are in the process of blocking rooms at the Clarion Hotel, setting up a player's party for Saturday night, and working with multiple vendors and retailers in the area.

May 3rd will be the last day to receive a refund for the Lexington Open. If you need to with draw I understand completely. You will be removed, but not issued a refund.
Refund policy
BDGA is responsible for all refunds/cancellations.
Locations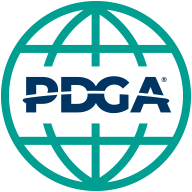 Event results available at

https://www.pdga.com/tour/event/55970