**COVID CANCELLED** Langley Pond Open powered by Prodigy **AM ONLY**
Staff
Tournament Director
Henry H2 Hamilton
Assistant TD
John Rev Carson
About this tournament
NOTICE: During Early Registration the player cap is 24 to comply with PDGA rules. THIS WILL CHANGE on 07/29 when registration opens to ALL players
The 5th annual Langley Pond Open is upon us. For those that have played the course, you know what to expect! For those that haven't .....get ready!
----------
HOST HOTEL INFORMATION
Country Inn and Suites by Radisson
3270 Whiskey Rd Aiken, SC 29803
803-649-4024
Group ID Number: LPO21AM
Date of arrival: 9/16/21
Date of Departure: 9/19/21
Hotel Check-In: 3pm
Hotel Check-Out: 12pm
Players have the ability to book a double room standard ($80 a night) or a double queen suite ($90 a night). All rooms must be reserved with a credit card at time of booking. All revervations must be made by the release date (xx). Rates and availability are not guaranteed after this date.
----------
Course Schedule
Saturday
- ALL DIVISIONS WILL PLAY HOLE 11-A PIN POSITION (left side pin)
Sunday
- ALL DIVISIONS WILL PLAY HOLE 11-B PIN POSITION (right side pin)
----------
PLAYOFF LAYOUT
In the event of a sudden death playoff, the layout will be a 9-hole loop of holes 1-4, 14-18 regardless of long or short tee.
i.e. - MA1 tie for 1st will play long tees, holes 1-4, 14-18 until a winner is determined
- FA1 tie for 1st will play short tees, holes 1-4, 14-18 until a winner is determined
----------
There will be a $5 greens fee paid directly to Aiken County for use of the facilities and amenities from all registrants entry fee.
----------
TROPHIES WILL BE ORDERED xxxxx BASED OFF REGISTRATION AT THAT TIME.
----------
Early Registration
Adrenaline Heaven Season Pass holders will have the ability to register early. Thank you for your sponsorship. We greatly appreciate it and look forward to Shenanigans with you!
If you want more information on becoming a AH Season Pass holder, please check out more information on our website:
https://adrenalineheavensports.com/season-pass/
----------
WAITLIST NOTICE
In accordance with PDGA Competition Rules 1.02(D) & 1.03(B), The Waitlist entry will be a non-refundable $10 fee.
When you get promoted you will have
48 hours
from the time of your promotion to pay the full entry fee.
You will get an automated email from DGS when you are promoted; We will also email you as a courtesy.
If you do NOT pay the
full entry fee within 48 hours
, you will be moved to the end of the waitlist and the next person will be promoted.
Adrenaline Heaven Sports has decided to change to this waitlist structure in an effort to provide you with more opportunity as a player. We understand the growth of the sport and tournament play has reached new heights. This allows players that did not get in to the physical event pay less than the full entry fee and sustain less fees with registration platforms. We feel this is a better model for all.
There are no exceptions to this policy.
https://adrenalineheavensports.com/events/waitlists/
----------
REFUND POLICY WILL FOLLOW PDGA GUIDELINES
-1.3 WITHDRAWALS AND REFUNDS
Refund policy
Adrenaline Heaven Sports is responsible for all refunds/cancellations.
Please email [email redacted] for any refunds. Thank you
REFUND POLICY WILL FOLLOW PDGA GUIDELINES
-1.3 WITHDRAWALS AND REFUNDS
Full Refund Policy:
https://adrenalineheavensports.com/events/refunds/
Location
Langley Pond Disc Golf Park
Langley, SC
Get Directions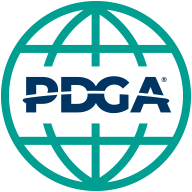 Event results available at

https://www.pdga.com/tour/event/48472