La Capture du Monstre
Added cash C$1,000
Staff
About this tournament
Bienvenue à la 1ère édition de La Capture du Monstre!
Ouverture des inscriptions le 17 mars 2023 sur DGScene
https://www.discgolfscene.com/LaCapture2023
Sanctionné PDGA C-tier
1000$ ajoutés aux bourses Pros
Toutes les divisions joueront 2 rondes, une par jour, en formule Départs Programmés ("Tee Times").
Vendredi 16 juin
Parcours officiel ouvert pour la pratique libre
Samedi 17 juin
8h Enregistrement et accueil des premiers joueurs
9h-15h Départs programmés - 1ère ronde
Dimanche 18 juin
8h Accueil des premiers joueurs
9h-15h Départs programmés - 2ème ronde
Remises des prix en continue
Parcours joués
MPO & MP40 : Jaune ("Gold" Par 62)
FPO & MA1 : Blanc ("White" Par 61)
MA2, MA40, MA50, FA1, FA2, FA40,& MJ15 : Rouge ("Red" Par 64)
Ace pot offert à 2$
CTP ("closest to the pin" ou le plus près du panier) - Détails à venir...
Offre d'hébergement :Grand Times Hotel au 6515 boulevard Hamel.
https://www.grandtimeshotel.com/grand-times-aeroport/fr/.
Chambres Grand Confort 1 ou 2 lits Queen à 184,99$ par nuit en occupation simple à quadruple. Arrivée le vendredi 16 juin et départ le 18 juin. Inclut le petit-déjeuner, accès à la salle de sport, à la piscine avec stationnement et wifi.
La personne contact est Rose-Marie Caron 418-877-7788
Refund policy
ADGQ est responsable pour tous les remboursements et annulations/retraits. Les termes de remboursement et retraits établis par la PDGA (1.03 Withdrawals and Refunds) seront suivis.
Consultez
https://www.pdga.com/rules/competition-manual/103
pour tous les détails.
Final Results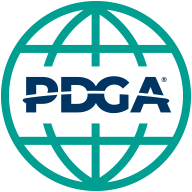 PDGA results at

https://www.pdga.com/tour/event/67838