Kansas City Wide Open fundraiser Presented by UnderPar- Bad Rock
Staff
Tournament Director
Jerry Patterson
About this tournament
This Flex Start C tier is a Fundraising event for the 39th Kansas City Wide Open.
It also a good chance to warm up for the main event!

Scott Reek will be onsite to help facilitate the event!

This event is 1 Round of 18 holes at Bad Rock Disc Golf course in Liberty, MO. It is a Flex Start from 10am-3:00p. Flex Start means you can start anytime between 10am and 3:00 pm. You must be tee'd off no later than 3:00 pm. You can bring your own group or we can help find you a group. This is a PDGA C Tier event, so all groups should be between 3 and 5 players.

Walk-up registration will be welcomed as long as there is room untill 2 pm. Registration must still be completed through Disc Golf Scene.

Divisions:
3 players will be required to complete a division with the exception of women and juniors. If there are less than 3, I will automatically merge the player with the corresponding available division.

Payout:
All pro players will have payout distributed via PayPal goods and services, From KCDG Inc.

All Amateur players will have a payout for the top 45% of all divisions distributed via online store credit with Discmania. At the end of the event payout values will be emailed to Discmania then the store codes will be emailed to the winners.

$5 from each entry will be donated to the Kansas City Wide Open

Scoring:
The official scoring will be done via www.pdga.com/scores. The access code will be given at check-in. A second scorecard is required as well, which can be done via paper or UDisc, but the PDGA scoring is the official scoring that must be turned in.

Ties:
First place ties will be determined by lowest PDGA number.
Refund policy
Kansas City Disc Golf is responsible for all refunds and cancellations.
Location
Bad Rock Creek @ Stocksdale Park
Liberty, MO
Get Directions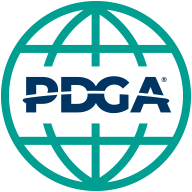 Event results available at

https://www.pdga.com/tour/event/54077