Hanson Hills Open presented by Short's Brewing Company
Added cash $600
About this tournament
Second event of the 2017 Northern Waters Series
Hanson Hills Open presented by Short's Brewing Co.
PDGA C-Tier with $600 Added Cash
http://www.pdga.com/tour/event/31752
One round of 24 holes on the Hill Course
One round of 18 holes on Pine Knoll
No cashless pre-registration.
$4 Fee for same-day registration.
$2 Ace Pool
$2 50/50 CTP
$2 50/50 Long Putt
Amateur Player's Pack includes:
Custom 2017 Hanson Hills Open disc
EZ Jammers & Water
(Pros may purchase a Player's Pack for $10)
Trophies by J.K. Artisans
Lunch provided by BC Pizza
Personal Pizza or Sub for around $7
Orders will be take during check-in
Thank you BC Pizza!
Basket Raffle (Innova Discatcher Sport)
$1 for one ticket
$5 for six tickets
$20 for thirty tickets
Refund policy
Northern Waters Series is responsible for all refunds/cancelations.
Location
Hanson Hills Recreation Area
Grayling, MI
Get Directions
Final Results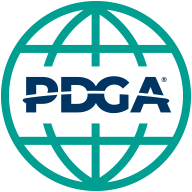 PDGA results at

https://www.pdga.com/tour/event/31752
MPO

Round 1: Hanson Hills Recreation Area - The Hill 24 Holes, 24 holes, par 73

Round 2: Hanson Hills Recreation Area - Pine Knoll Blue Tees, 18 holes, par 55

Player
R1
R2
Total
Payout
1
Kyle Williams
63
52
115
$400
2
Jeff Kuehle
73
47
120
$280
3
Patrick Hood
71
51
122
$160
3
Richard Little
72
50
122
$160
5
Andrew Marwede
69
54
123
$110
6
Charlie Pennington
71
56
127
$80
7
Johnnie Leigh
76
54
130
8
Tony Gerou
74
57
131
9
Grant McMullen
78
55
133
10
Danny Fifer
76
58
134
11
Kenneth Mize
79
57
136
12
Caleb Thompson
82
57
139
13
Matt Lakanen
80
60
140

MA1

Round 1: Hanson Hills Recreation Area - The Hill 24 Holes, 24 holes, par 73

Round 2: Hanson Hills Recreation Area - Pine Knoll Blue Tees, 18 holes, par 55

Player
R1
R2
Total
Payout
1
William Montpas
72
51
123
$115
2
Alex Villanueva
76
50
126
$75
2
Zachary Cauchy
74
52
126
$75
4
Matthew Bloom
74
53
127
$55
5
Cameron Benak
73
55
128
$33
5
Keith Tasker
72
56
128
$33
5
Kyle Mihatsch
77
51
128
$33
8
Vincent Garcia
76
53
129
9
Wesley Willoughby
75
56
131
10
Thomas Pluister II
76
56
132
11
Greg Argyle
76
57
133
12
Jason Karle
78
56
134
13
David Gross
78
58
136
14
Robb Bernstein
75
63
138
15
Derek Evans
82
57
139

MG1

Round 1: Hanson Hills Recreation Area - Pine Knoll White Tees, 18 holes, par 54

Round 2: Hanson Hills Recreation Area - The Hill 24 holes short tees, 24 holes, par 72

Player
R1
R2
Total
Payout
1
Bill Fuller
55
76
131
$85
2
Michael Stump
57
81
138
3
Josh Russell
59
82
141

MA2

Round 1: Hanson Hills Recreation Area - The Hill 24 Holes, 24 holes, par 73

Round 2: Hanson Hills Recreation Area - Pine Knoll Blue Tees, 18 holes, par 55

Player
R1
R2
Total
Payout
1
Kenneth Miller
75
52
127
$90
2
Charles Shaw
73
56
129
$75
3
Ben Jones
79
54
133
$60
4
Chad Jones
76
58
134
$55
5
Paul Doherty
81
56
137
$50
6
Jason McCary
78
60
138
$45
7
Gary Bruce
83
56
139
$35
7
Jason Paradise
84
55
139
$35
7
Samuel Hardesty
79
60
139
$35
10
Dave Halloran
82
59
141
$25
11
Ryan Juntunen
85
57
142
12
Adam Hillsamer
78
65
143
12
Jake Messner
83
60
143
14
Logan Myers
83
63
146
14
William Ryan
86
60
146
16
Dakota Myers
88
59
147
17
Adam Raphael
82
66
148
17
Joshua Hazel
87
61
148
19
Dan King
90
63
153
20
Justin Ducker
92
62
154
21
Zane Pittman
93
63
156
22
Brian Counsil
90
70
160

MA3

Round 1: Hanson Hills Recreation Area - Pine Knoll White Tees, 18 holes, par 54

Round 2: Hanson Hills Recreation Area - The Hill 24 holes short tees, 24 holes, par 72

Player
R1
R2
Total
Payout
1
Cory Glomski
53
77
130
$50
2
Ben Simons
53
78
131
$45
3
JR Duvall
62
71
133
$35
3
Patrick Atkins
60
73
133
$35
3
Sean Halloran
53
80
133
$35
6
David Myers
57
78
135
$28
7
Jon Gilkerson
58
80
138
$26
8
Andrew Bernardo
56
83
139
$24
9
Mavrick Ginther
58
85
143
$22
10
Brian Kent
58
86
144
$18
10
Lucas Scott
56
88
144
$18
10
Trevor Aldrich
60
84
144
$18
13
Charles Ranney
57
88
145
14
Brad Tondreau
64
82
146
14
Brian Franke
61
85
146
14
Matthew Wixson
60
86
146
17
Trevor McConnell
60
87
147
18
Jake Himmelspach
62
86
148
19
Anthony Beebe
63
86
149
20
Darwin Beebe
64
86
150
20
Eric Vreede
65
85
150
22
Michael Mitrovich
61
90
151
23
Mike Kent
63
90
153
24
Tracey Smith
63
91
154
25
Jesse Uricek
63
96
159
26
Martin Kirk
64
100
164
27
David Maddox
76
90
166

MA4

Round 1: Hanson Hills Recreation Area - Pine Knoll White Tees, 18 holes, par 54

Round 2: Hanson Hills Recreation Area - The Hill 24 holes short tees, 24 holes, par 72

Player
R1
R2
Total
Payout
1
Logan Fuller
60
87
147
$25
2
Tyler Becker
63
92
155
$20
3
Jason Wichlacz
73
104
177
$15
4
Chris Eagle
64
120
184
5
Bradley Prause
77
113
190
6
Blake Grissom
82
112
194

FA1

Round 1: Hanson Hills Recreation Area - Pine Knoll White Tees, 18 holes, par 54

Round 2: Hanson Hills Recreation Area - The Hill 24 holes short tees, 24 holes, par 72

Player
R1
R2
Total
Payout
1
Raechel Massey
62
80
142
$40
2
Lindsey Maas
58
84
142
3
Suzanne Hause
62
86
148