Granite City Classic
Staff
Tournament Director
Adam Gorres
About this tournament
Facebook
https://www.facebook.com/events/662918753843739/
NO CAMPING AT MILLSTREAM
good option is
http://www.stcloudcampground.com/
The 2015 GCC player pack was arguably the Biggest, Best Value player pack in the State!
We intend to match or beat last years efforts!
Watch for updates as the PP builds.
Current 2016 GCC Amateur Player Pack
Drifit shirts are now 1st come 1st serve as the order has been made
1 Drifit Shirt Dynamic Disc logo frnt w/ tournament logo back
1 Coupon for free Beef Jerky at McDonalds Meats
1 Mesh Sports Bag from City of St. Cloud
Choice of 1 Innova or Discraft Custom Discs or Westside Stock stamp disc
Pro Player Pack will include custom disc
Friday Player Check-In
hole assignment posted
Beaver Island Brewery Time 1:30 till 5pm
Saturday Player Party
Ducks Billiards
SPONSORS
Beaver Island Brewery
Bernicks
Brew Pub Pizza
Custom Welding Metal Fab
Cherry Berry
Chipotle
Days Inn
CNL Dist.
Disc Golf Today
Discraft
Ducks Billiards
Dynamic Discs
Hancock Real Estate Group Re /Max Advantage Michael Hall pdga 57440
Innova
Iron Leaf Disc Golf
Jamy Doboer
Little Flyerz
Loch Jewelers
McDonalds Meats
Meller Carpentry
Northern Lights Disc Golf
Pro Tech Forklift
Saint Cloud MN Convention and Visitors Bureau
Scheels
Sliced
St. Cloud Disc Golf Club
Star of the North Games
St. Joe Liquor Shop
Texas Roadhouse
That 1- Guy Brewing
Refund policy
St.Cloud Disc Golf Club is responsible for all refunds/cancelations.
Locations
Millstream Park
St. Joseph, MN
Get Directions
Hidden Lake Park
St. Augusta, MN
Get Directions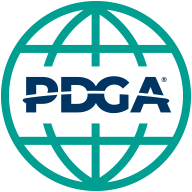 Event results available at

https://www.pdga.com/tour/event/25007