WGE Fountain Hills Women's Open presented by Avid Contracting LLC
Added cash $750
Staff
About this tournament
We will be hosting our 3rd Biennial Women's Global Event disc golf tournament in Fountain Hills. Due to covid restrictions the event will look a little different this year. We will have 1 round per day via tee times. Juniors 12 and under play one round Saturday. We will do a virtual raffle Saturday night so you can pickup those prizes on Sunday. Each player will get a $10 gift certificate to Euro Pizza Cafe to use over either day of the event.

What is the Women's Global Event? Women from all around the world will play two rounds of disc golf at their local participating PDGA Women's Global Event. Scores will be submitted and rated by the PDGA. These round ratings will be totaled and averaged to determine the player's "Global Score." Every women's division is offered and each division has a global winner based on their combined tournament rating. *Note for Juniors 12 and Under: As in 2018, will have only one round. We will offer two layouts this year, one safer and shorter.

Sweet players packs and prizes for all divisions, trophies for divisions of 3 or more players.

Infinite Discs will be on site for am payout!!

Sponsors, volunteers and raffle prizes are very appreciated!!
Location
Fountain Hills Park
Fountain Hills, AZ
Get Directions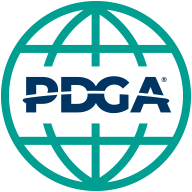 Event results available at

https://www.pdga.com/tour/event/49827