Fall 2023 East League
Staff
Tournament Director
Josh Coles
About this tournament
This league will be split between Glenaladale and King's Pine:

Oct 22 - Kings Pine
Oct 29 - Glenaladale
Nov 5 - Kings Pine
Nov 12 - Glenaladale
Nov 19 - Kings Pine
Nov 26 - Glenaladale

A current PDGA membership is not required to participate in the league, however those without a current membership will not get rated rounds out of the event.

No minimum amount of weeks are required to participate, however the final league table will be made up of each player's 4 best rounds.

Players with less than 4 rounds played will not be eligible for prizes based on their final standings.
Refund policy
Glenaladale Disc Golf is responsible for all refunds and cancellations.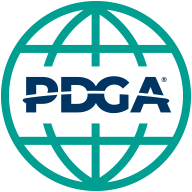 Event results available at

https://www.pdga.com/tour/event/74549