F3 @ Bad Rock Creek hosted by Robert Holt
Staff
Assistant - Tournament Director
Robert Holt
Tournament Director
Scott Reek
About this tournament
The F3 Series is a series of community-focused Disc Golf Tournaments. These are designed for players who like to compete and/or players who want to experience tournament disc golf before jumping into a larger-scale event.
This event is 1 Round of 18 holes at Bad Rock Creek Disc Golf Course in Liberty, MO. It is a Flex Start from 12p-6p. Flex Start means you can start anytime between 12p and 6 pm. You must be tee'd off no later than 6:00 pm. You can bring your group or we can help find you a group. This is a PDGA C' Tier event, so all groups should be between 3 and 5 players.
The entry fee is $25. $5 goes to the fundraising project and the remaining $20 goes to payout.
Walk-up registration will be welcomed as long as there is room.
You can pay Cash onsite. If paying any other form of payment, registration must go through Disc Golf Scene.
A Huge Thank You to our 2023 F3 Sponsors:
UnderPar Apparel Company
Dynamic Discs Kansas City Kansas
Truly Unique Disc Golf
Maverick Disc Golf
Ducks Flying Discs
Foxtail Farm
Berger Law
Albatross
Skyline Discs
Superior Fence & Rail
Condor Disc Golf
Our Raw Material
ROKC
Dynamic Discs Kansas City Missouri
Divisions:
2 players will be required to complete a division except for women and juniors. If there are fewer than 2, I will automatically merge the player with the corresponding available division.
Payout:
All pro players will have payout distributed via PayPal goods and services. If a player would rather have cash, they can select that option and make arrangements with the TD to be picked up at future F3 Series events. Any payout held for more than 60 days will be forfeited. Payouts will be submitted within 48 hours of the completion of the event.
Specifically for this event, All Amateur players will have a payout for the top 45% of all divisions distributed via store credit with either Truly Unique Disc Golf, Ducks Flying Discs, Dynamic Discs Kansas City, Kansas, Maverick Disc Golf, or UnderPar Apparel Company. Vouchers expire on November 30th, 2023. It will be available to be used within 48 hours of the end of the event.
Scoring:
The official scoring will be done via www.pdga.com/score. The access code will be given at check-in. A second scorecard is required as well, which can be done via paper or UDisc, but the PDGA scoring is the official scoring that must be turned in.
Ties:
All ties will split any payout evenly. Tie Breakers do not need to be broken for flex start events.
CTP Buy-In:
Each event has a $3 CTP Buy-In. We will do our best to select a hole that we think is reachable by most players. For 2023, we will have two CTP (Closest to the Pin) Holes. The $3 Buy in gets you into both chances for CTP.
1. $25 Gift Card to the store of your choice
2. $25 Gift Card to UnderPar Apparel Company (www.underparapparelcompany)
Aces:
Every player who is in the Ace Payout will have a chance at winning a $300 Ace Payout for a hole-in-1. If an Ace is not hit during the event, it will be added to the overall Ace Payout Pot.
Refunds:
Any properly requested refunds before the event will be refunded $20 ($5 from each entry will still go towards the cause that the event is being played for. If a player cancels on the day of the event or no-call or is a no-show, they forfeit their entry fee.
Bad Weather:
If the weather looks bad enough, we may have to decide to cancel the event. If we decide to cancel the event, your entry will be added to a future F3 event that works best for you. (Refer to the refund policy for more details)
For more information, follow us on Facebook.
https://www.facebook.com/F3-Series-Flexible-Floating-Fridays-101909921946888
Refund policy
UnderPar DiscGolf Promotions is responsible for all refunds/cancellations. Any refund request prior to the event will be refunded $20, regardless of the reason. The $5 non-refundable amount will be applied to the event/project that this event is raising money for. If you are unable to make the event for any reason,

Any no-call no-shows or day-of cancellations will forfeit their entry, regardless of the situation.
Location
Bad Rock Creek @ Stocksdale Park
Liberty, MO
Get Directions
Final Results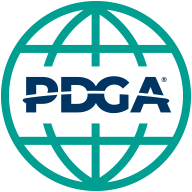 PDGA results at

https://www.pdga.com/tour/event/73202