WGE - Elles d'or Québec 2021
Staff
Tournament Director
Karen Martel
Jessyca Desrosiers
About this tournament
Nous sommes fières de vous annoncer que l'équipe de Disc Golf Ladies Québec sera de l'organisation du tout premier tournoi exclusivement féminin dans la province du Québec !
C'est samedi le 8 mai qu'aura lieu la première édition Elles d'or Québec, propulsé par le « Women's Global Event ». Depuis 2012, cet événement d'envergure mondial permet de rassembler toutes les joueuses de Disc Golf au monde qui ont envie de rencontrer d'autres joueuses et de compétitionner. Tous les scores sont compilés sur le site de la PDGA. Les joueuses peuvent ainsi se mesurer et se classer contre des compétitrices de partout sur la planète! C'est un événement unique, qui créera assurément des moments magiques et des souvenirs inoubliables.
Prenez note que la compétition est loin d'être l'inspiration principale de la tenue de cet événement! Peu importe votre niveau de jeu, vous êtes les bienvenues ! L'objectif est de faire de belles rencontres et de partager une passion qui nous unit.
Évidemment, la tenue de l'événement sera évaluée dans les prochaines semaines, selon les directives de la santé publique face à la situation pandémique. Par contre, nous restons positives et nous y croyons !! Pour le moment, marquez votre calendrier mesdames, puisque ce sera un événement historique à ne pas manquer.

Dans l'éventualité où le tournoi ne peut avoir lieu le 8 mai 2021, nous allons tenir l'événement à une date ultérieure et à ce moment là le tournoi ne sera pas un Women's Global Event. Vous aurez donc le choix de demandez un remboursement ou de conserver votre inscription pour le futur tournoi.

Toutes les participantes inscrites avant le 31 mars recevront un ''Player pack'' WGE et les autres en auront un de valeur équivalente mais avec un contenu différent. Nous devons procéder de cette façon à cause des multiples contraintes de planification.

Contenu du player pack (Voir la photo jointe dans l'événement):

- Un disque Judge de Dynamic Discs avec le stamp WGE
- Un disque Innova avec le stamp WGE
- Une épingle WGE (Disc Golf pin)
- Un sac réutilisable
- Une serviette
- Une carte de pointage réutilisable PDGA
- Un crayon PDGA
- ... Et plus!

Nous vous réservons aussi plusieurs surprises!



Toutes les joueuses à l'exception des juniors 12 ans et moins joueront 2 rondes de 18 paniers.

Les catégories FA1 - FP40 à FP70 - FPO joueront Long/Long
Les catégories FJ15 - FJ18 - FA4 - FA3 - FA2 - FA40 à FA70 joueront Court/Court
Les catégories FJ06 -FJ08 - FJ10 - FJ12 joueront 1 ronde court

Les joueuses âgés de 13 ans et moins doivent être accompagnées d'un parent.



________

We are proud to announce that the Disc Golf Ladies Quebec team will be organizing the very first all-female tournament in the province of Quebec!
The first « Elles d´or Québec » edition will take place on Saturday May 8, as a "Women's Global Event". Since 2012, this world-class event has brought together all the disc golf players in the world who want to meet other players and compete. All scores are compiled on the PDGA website. The players can compete and rank against competitors from all over the planet! It is a unique event that will undoubtedly create magical moments and unforgettable memories.
Please note that the competition is far from being the main inspiration for holding this event! No matter your level of play, you are welcome! The goal is to meet great people and share a passion that unites us.
Obviously, the holding of the event will be evaluated in the coming weeks, according to public health guidelines due of the pandemic situation. On the other hand, we remain positive and we believe in it !! For now, mark your calendar ladies, since this will be a historic event not to be missed.

If the tournament cannot take place on May 8, 2021, we will hold the event at a later date and at that time the tournament will not be a Women's Global Event. You will therefore have the choice of requesting a refund or keeping your registration for the future tournament.

All participants who register before march 31 will receive a '' Player pack '' WGE and the others will have one of equivalent value but with different content. We have to do it this way because of multiple planning constraints.

Players packs content (Go see picture in the event):

- PDGA WGE stamped Dynamic Discs Judge
- PDGA WGE stamped Innova Disc
- PDGA WGE Disc Golf Pin
- PDGA Canva Bag
- PDGA Towel
- PDGA Disc Golfer's Code Reusable Scorecard
- PDGA Pencil
- ...And more!

We also have several surprises in store for you!



All players except juniors 12 and under will play 2 rounds of 18 baskets.

Categories FA1 - FP40 to FP70 - FPO will play Long / Long
Categories FJ15 - FJ18 - FA4 - FA3 - FA2 - FA40 to FA70 will play Short / Short
Categories FJ06 - FJ08 - FJ10 - FJ12 will play 1 round short tee

Players aged 13 and under must be accompanied by a parent.
Refund policy
Disc Golf Ladies Québec is responsible for all refunds/cancellations.
Location
Parc Regional St-Bernard
Saint-Bernard-de-Lacolle, QC
Get Directions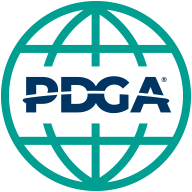 Event results available at

https://www.pdga.com/tour/event/49646