Eagle Valley Showdown
Added cash $750
Staff

Tournament Director
Amy Cox
Assistant Tournament Director
Matt Bell
About this tournament
We are back for year 3. This year we are doing a little fundraising as part of the tournament to put in tee on the course. $5 of each entry will go towards the tee signs.
The tournament will be 1 round per day with tee times.
There is camping available at the course if you would like to stay out at the lake.
Refund policy
Basketcase Disc Golf is responsible for all refunds/cancellations.
Final Results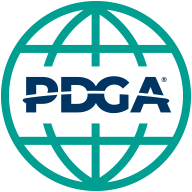 PDGA results at

https://www.pdga.com/tour/event/70583
MPO

Round 1: Stroud Lake - Eagle Valley Championship, 18 holes, par 66

Round 2: Stroud Lake - Eagle Valley Championship, 18 holes, par 66

Player
R1
R2
Total
Payout
1
Matt Bell
54
62
116
$298
2
Scott Adams
61
67
128
$188
3
Skyler Mantey
65
69
134
$141
4
Joe Carey
73
62
135
5
Chad Jackson
67
81
148

MP40

Round 1: Stroud Lake - Eagle Valley Championship, 18 holes, par 66

Round 2: Stroud Lake - Eagle Valley Championship, 18 holes, par 66

Player
R1
R2
Total
Payout
1
Taylor Dutto
73
80
153
$125

FPO

Round 1: Stroud Lake - Eagle Valley Championship, 18 holes, par 66

Round 2: Stroud Lake - Eagle Valley Championship, 18 holes, par 66

Player
R1
R2
Total
Payout
1
Sunny Stansbury
77
81
158
$235
2
G Ann Pian
79
84
163
$141
3
Ciara McCabe
81
83
164

MA1

Round 1: Stroud Lake - Eagle Valley Championship, 18 holes, par 66

Round 2: Stroud Lake - Eagle Valley Championship, 18 holes, par 66

Player
R1
R2
Total
Payout
1
Riley Walker
69
72
141
$51
2
Austin Stanley
69
79
148
$34
3
Josiah Crim
70
888
958
4
Jacob Grannan
74
888
962
4
Jacob Stapleton
74
888
962

MA40

Round 1: Stroud Lake - Eagle Valley Championship, 18 holes, par 66

Round 2: Stroud Lake - Eagle Valley Championship, 18 holes, par 66

Player
R1
R2
Total
Payout
1
Mark Anthony Cavener
68
71
139
$17

MA50

Round 1: Stroud Lake - Eagle Valley Championship, 18 holes, par 66

Round 2: Stroud Lake - Eagle Valley Championship, 18 holes, par 66

Player
R1
R2
Total
Payout
1
James Russell
92
95
187
$17

MA60

Round 1: Stroud Lake - Eagle Valley Championship, 18 holes, par 66

Round 2: Stroud Lake - Eagle Valley Championship, 18 holes, par 66

Player
R1
R2
Total
Payout
1
Walt Runyan
73
78
151
$32
2
Mark Cavener
79
87
166
$19
3
Kennneth Barnes
84
888
972

MA70

Round 1: Stroud Lake - Eagle Valley Championship, 18 holes, par 66

Round 2: Stroud Lake - Eagle Valley Championship, 18 holes, par 66

Player
R1
R2
Total
Payout
1
Richard Thornton
76
80
156
$34
2
Gene Kouba
75
83
158

MA3

Round 1: Stroud Lake - Eagle Valley Championship, 18 holes, par 66

Round 2: Stroud Lake - Eagle Valley Championship, 18 holes, par 66

Player
R1
R2
Total
Payout
1
Nicholas McLeod
70
70
140
$41
2
Chase Huggins
80
89
169
$27
3
Gabriel Teubner
81
888
969
4
Jeremiah Crim
84
888
972

FA40

Round 1: Stroud Lake - Eagle Valley Championship, 18 holes, par 66

Round 2: Stroud Lake - Eagle Valley Championship, 18 holes, par 66

Player
R1
R2
Total
Payout
1
Samantha Russell
89
104
193
$17

MJ15

Round 1: Stroud Lake - Eagle Valley Championship, 18 holes, par 66

Round 2: Stroud Lake - Eagle Valley Championship, 18 holes, par 66

Player
R1
R2
Total
Payout
1
Shane Chester
90
77
167
$17