EPT-X Petzen Open 2022 presented by Latitude 64°
Staff
Tournament Director
Gerald Wölbl
Assistant Tournament Director
Eric Osterwinter
Tour Manager
Mikko Wikman
Media Manager
Juha Kyto
Refund policy
Discgolf Club Petzen is responsible for all refunds and cancellations.

Entries cannot be exchanged/transferred to anyone else.

Players cannot pick up player packs for anyone else.

Players packs will not be given to anyone who withdraws.

Official withdrawals must be made to [email redacted] or [email redacted]. Any other method is not processed as an official withdrawal.

Free Refund for all players till 1 month till the tournament starts minus the processing fee. (16.05.2022)

Any cancellation after that deadline every player will receive a full cash refund minus 10€ and a processing fee. (goes to the organizer)

Any player who fails to officially withdraw receives NO refund.

Processing fees mean PayPal and Disc Golf Scene fees, which are out of organizers control.

In case of cancellation because of COVID-19, we aim to REFUND 100% regardless of the date.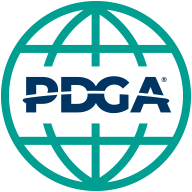 Event results available at

https://www.pdga.com/tour/event/56559