EPT #5 - Turku Open Powered by Prodigy Disc
Added cash €5,700
Staff
Tour Manager
Mikko Wikman

Tournament Director
Eemeli Kouki
Assistant Tournament Director
Janne Hirsimäki
Refund policy
TOURNAMENT REFUND / CANCELLATION POLICY.
Entries cannot be exchanged/transferred to anyone else.

Waitlist players who do not get into the event will receive a 100% cash refund.

----

Official withdrawals must be made to [email redacted]. Any other method is not processed as an official withdrawal.

----

PDGA Rules and Competition manual 1.03 applied in all refunds.

Any player who fails to officially withdraw receives NO refund.

Processing fees mean PayPal and Disc Golf Scene fees, which are out of organizers control, and a fee of 8 € that goes to the organizer.

In case of cancellation because of COVID-19, we aim to REFUND the players first or give you some other options.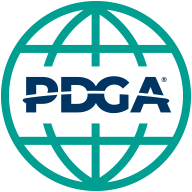 Event results available at

https://www.pdga.com/tour/event/57449