Disc Golf Goes Pink
Staff
About this tournament
Pool A will start at Double Creek Disc Golf Course. Pool B will start at Oliver Park.
Pool A: MA1, MA50, MA55, MA60, MA2, MA3
Pool B: MA4, FA2, FA3, FA4, MJ18

Introducing Disc Golf Goes Pink, a sanctioned tournament benefiting the Breast Cancer Research Foundation of Alabama. All funds raised stay in Alabama and fund life-saving breast cancer research!

This event will be held in Calera, AL on October 2, 2021 at two courses: Oliver Park and George W. Roy Recreational Park. Player fees include rounds on both courses - one in the morning, one in the afternoon. All players will play 36 holes total (18 holes on each course). There will be five players at each hole.

Online registration for this event will open on July 1 at 8 am.

Check-in and packet pick-up will be held at both Oliver Park and the new George W. Roy Recreational Park disc golf course (Still being constructed) from 7:30-8:30 a.m. The first round will begin at 9:00 a.m., and the second round will begin one hour after the last card finishes round one. An awards ceremony for the event will be held at Oliver Park at 4:30 p.m. Awards will be given in every category that includes at least three players.

Lunch will be available for purchase from food trucks onsite at each course.

Registration fees are $45, which includes a player's pack featuring a disc, an event t-shirt, a specialty tumbler and more. We will also offer an optional ace pot. The winner of the ace pot will split 50/50 with the BCRFA. In the case of a tie, a throw-off will be held at the end of the day, before the awards ceremony. In the event there are no aces, the pot goes to the BCRFA.

Refunds must be requested before September 3. If you find you cannot participate after September 3, you can pick up your player pack onsite at the event or at Dynamic Discs Iron City in Homewood, AL.

Disc Golf Goes Pink supports the Breast Cancer Research Foundation of Alabama, a nonprofit organization supporting innovative research to help diagnose, treat, prevent and eradicate the disease. Since its inception in 1996, the BCRFA has contributed almost $11 million to fund research at the O'Neal Comprehensive Cancer Center at UAB and their collaborative partners. Learn more at www.BCRFA.org.

Presented by Ideal Insurance Agency and the Breast Cancer Research Foundation of Alabama. Supported by Dynamic Discs.
Refund policy
Breast Cancer Research Foundation of Alabama is responsible for all refunds/cancellations.
Locations
Oliver Park
Calera, AL
Get Directions
George W. Roy Recreational Park
Calera, AL
Get Directions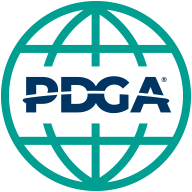 Event results available at

https://www.pdga.com/tour/event/53103