Disc Golf Depot Championship Supported by Innova Champion Discs
Added cash $1,000
Added merchandise $700
Staff
Tournament Director
Valerie Holtz
Assistant Tournament Director
Brody Miller
About this tournament
This will be a 2-day B tier with 1 round of 18 holes per day on designated course. We will have $1000 added cash for the pro side. Amateur divisions will receive a custom stamp Innova disc and a bunch of other goodies.
Each division will have a 1st Place Custom Trophy. Pros will receive cash payouts and script payouts will be received for all am divisions to Disc Golf Depot.

No Two Meter Rule!

Tee times will be finalized the day before the event and posted on PDGA.com

We will have some competitive and fun events running during the day and evening to participate in around your rounds.

We are working on having food and beverages available on site for purchase.

CAMPING INFO:
There are no need for reservations, for all camping is reserved for those coming to the event, you just have to show up and pay when you arrive, no need to make reservations. For those who are arriving on Friday we do ask that they arrive before 6 PM so we are not out all evening and night directing campers. Camping fees ($12 per night) do go towards disc golf noon to noon, so if you are camping Friday, Saturday and leaving Sunday afternoon then costs would be $12 for Friday, $12 for Saturday, and then the day use fee of $5 for Sunday afternoon, for a total of $29. If you are coming in early on Saturday (after 8 AM of course) then it would be $5 for Saturday morning, $12 for noon to noon on Saturday till Sunday, and then $5 for Sunday afternoon, or $22.
There are no power or water hook ups for RVs during tournaments, we park all RVs in a field.
Refund policy
After 8/7/2023 at 6pm payouts will be finalized and we will not be able to refund registration costs. You will receive a players pack after the event.

Disc Golf Depot is responsible for all refunds and cancellations.
Location
Horning's Hideout
North Plains, OR
Get Directions
Final Results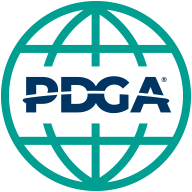 PDGA results at

https://www.pdga.com/tour/event/69952