DGVTour #11 Vista Beast Challenge
Added cash $750
Staff
About this tournament
DGVTour #11- Vista Beast Challenge
Sept 18-19, 2021
Vista Beast DGC
Bolton,Vermont
PDGA B-tier
2 Rounds of 18 holes, 1 round per day
TD: Will Cleland,Louis Annino,Chris Young
NO SPECIAL REQUESTS.
Players Meeting: MANDATORY. Fri. Sept. 17th Facebook Live @ 1pm. If you are unable to watch the Players Meeting live it will be posted to our FB Page after. All players are required to watch the Players meeting.
Players Meeting link:
https://www.facebook.com/DiscGolfVermont/videos/345277377341693
Awards: As divisions finish we will give out 1st place trophies.
Pro Payouts: We will payout 40% of the Pro divisions. Payouts will be issued via Paypal within 72 hours of completion of the event.
Amateur Payouts: We will payout 45% of the Amateur divisions. Payouts will be posted and a DGVT merchandise voucher will be filed in our system for those players. 2021 am payouts MUST BE REDEEMED by Dec.31,2021.
All amateur players will get a $10 player pack. Amateur players get a choice of a DGVT shirt OR a DGVT can hugger & chalk bag.
Acepot: $1 from each players registration goes to the acepot. If there are no aces then the acepot will roll over to DGVTour #11. $290 carryover from DGVTour #8-10.
Zuca & Zeal Optics Giveaway: All players will get 1 entry in to each giveaway!
EDGE: $2 from each players registration goes to the Vermont EDGE Program. This program will enable DGVT to work with local schools and communities to build new courses and get discs in the hands of our youth.
$10 per player goes to Bolton Valley for greens fees.
Tee Times (both days): Tee times will be posted on pdga.com by Thursday evening for Saturdays round. After all players are off the course Saturday we will work as fast as we can to get tee times posted for Sundays round. Our hope is to have those posted before 8pm Saturday night. Competitors can visit pdga.com and go to events to see tee times. We will also post to the DGVT FB page. Please arrive at least 20 mins before your tee time, check in and get setup for live scoring and have enough time to get to hole #1 and start your round at the scheduled tee time
Saturday Tee times:
https://www.pdga.com/tour/event/49956
Tee Assignments:
Short tees ( blue pin flags): FA2. Short tees on hole #4,8,10,14,15 & 16. All other holes have shared tees. Hole #15 short tees can be found on the left side of the pond.
Long tees: MPO,FPO,MP40,MP50,MA1,FA1,MA40,MA50,MA2.
Custom trophies for divisions of 2 or more!
Course OB/Notes:
Hole # 5: Out of Bounds is marked by the white pin flags along the lower,left side of the fairway,above the creek. The creek directly behind the basket is casual water.
Hole #14: Out of Bounds is marked by white pin flags along the left side of the fairway, at the top of the embankment. A MANDATORY tree is marked by a "Pond Loop" sign and wrapped with CAUTION tape. Long tee players must pass to the left of the mandatory tree. Pond is also Out of Bounds.
Hole 15: Pond is Out of Bounds. If a players drive does not land inbounds then proceed to the Drop Zone with a 1 stroke penalty. Drop Zone can be found just outside circle 1, near the concrete structure and 2 white pin flags. Any shots after the drive will play normal OB rules, which are to take the next shot from where it was last in bounds with a 1 stroke penalty.
PDGA Live Scoring: This is how each group will keep score. All players need to click on the link below to become familiar with PDGA Live Scoring.
https://www.pdga.com/help/tournament-management/official-hole-scoring.
All groups are also REQUIRED to do a back up card. Live Scoring code: dgvt11.
NO 2 METER RULE.
NO Division changes after Fri. Sept. 17th @ 3pm.
DGVT merchandise: If you would like to purchase something from DGVT you can do so at the event. Member discs can be picked up at the event and you can cash in your Am payout at the event. We have a file box with your name if you have won any amateur payouts at a Tour event we will have that on file for you. AMATEUR PAYOUTS MUST BE REDEEMED by the end of the year.
We would like to thank all our Tour partners: Innova Champion Discs, Two Roads Brewing, Burlington Beer Company, Stowe Cider, Smugglers Notch DG Center and Martell's at the Red Fox,Lawson's Finest Liquids,Zeal Optics and Concept Move.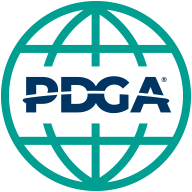 Event results available at

https://www.pdga.com/tour/event/49956