DDGA Central Open 2022 @BC3
Staff
Tournament Director
Ian Jones
About this tournament
ABOUT THIS EVENT
DDGA (Deaf Disc Golf Association) is a National Deaf organization for Deaf Disc Golfers. DDGA aims to expand the horizon across the nation with Nationals and Regionals as well with Local tournaments. Those Tournaments are intended for Deaf or CODA players only. The "Hearing" players (players whoever are not Deaf or cannot sign) cannot play in those tournaments. This Tournament is for players who are part of American Sign Language (ASL) community. Whoever is fluent in using ASL are welcome to play in DDGA sanctioned tournaments. The Tournament Director will have the final say in whoever is allowed to play in this tournament (as in being qualified to play in this DDGA sanctioned tournaments based on being Deaf and/or ASL user).
For those "Hearing" players who already registered by accident, you will be refunded, unless you are willing to donate to DDGA, in which DDGA will be greatly appreciative and will recognize your name on the sponsor/donation list of the tournament.
============================================================
We'll be playing a 24 hole layout on B pins for 3 rounds on the most beautiful course in the state!
MPO AND MA1 will play short (red) pads on 1-12 and long (blue) pads on 13-24. Then Round 2 play on long (blue) pads 1-12 and short (red) pads on 13-24.
Then 3rd round on Sunday MPO AND MA1 will play on longs (blue) pads for 24 holes.
All other divisions will be playing red pads on B pins for three rounds
Junior divisions will play two rounds for one day. (Saturday)
MJ18 play 24 holes on red pads.
FJ10 play 18 holes (Front 9 holes on green pads and Front 9 holes on red pads)
Female players will be waived from paying non-member PDGA fee. The non-members fees will be covered by Tournament Director.
MA1 first place winner receive a free MA1 entry to KY22!
MA40 first place winner receive a MVP Black Hole Pro basket!
Check email for players' meeting video
(To reduce time on Saturday morning)
Or view the video below
Players' meeting video (20 minutes long)
https://youtu.be/SVJsEjmjnM4
Look at pictures of lovely BC3 (UDisc)
https://udisc.com/courses/b-c3-disc-golf-I57q
Fly Over Videos of BC3
http://discgolf.browncountycountryclub.com/fly-over-videos.html
Thank you Relay Indiana for being DCO22's biggest sponsor!!
===================================
DEADLINE DATES:
03/03/2022 @ 11:00 PM EST - LAST DAY TO REGISTER TO GET A PLAYER PACK
04/16/2022 @ 11:00 PM CST - REGISTRATION CLOSES (1 Week)
NO "AT DOOR" (LAST MINUTE) SIGN UPS.
===================================
DDGA's refund policy:
100% refund before 8:00 PM EST 02/28/2022
50% refund before 8:00PM EST 03/26/2022
0% refund after 8:00 PM EST 04/03/2022
====================================
Refund policy
DDGA Deaf Disc Golf Association is responsible for all refunds/cancellations.
Location
Brown County Country Club
Nashville, IN
Get Directions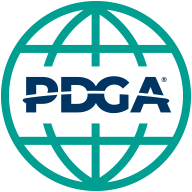 Event results available at

https://www.pdga.com/tour/event/55944