Cross The Creek Open
Staff

Tournament Director
Daniel Perry

Assistant Tournament Director
Josh Goheen
About this tournament
This is a one day event. First round will be the yellow layout at Yetter Park. Second round will be the long gold layout at Pinebrook. All am will get $20 credit to Lucky Disc Golf as a players pack and am payouts will be additional credit to Lucky Disc Golf. Pro will play for cash paid out via paypal. All proceeds of the tournament will go to the Pinebrook camp and the Pocono Disc Golf Club.

There will be no day of registration.
Refund policy
Dan Perry is responsible for all refunds and cancellations.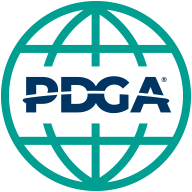 Event results available at

https://www.pdga.com/tour/event/70643