Mac Attack X Presented By Core & Main
Staff
About this tournament
Celebrating 10 years of Mac Attack! This charity disc golf tournament, presented by Core & Main, benefits Hands On Thomas County. This is not a trophy only event - we pay out at least 50% of players in prizes and awards; plus there will be $250 Ace Holes, $250 CTP holes, and Optional Ace Pool. If the Ace pool isn't hit it will be donated to the charity. All registered players receive a players pack, MAX disc, breakfast, and lunch compliments of Barberitos.

There will be 2 rounds, both rated. Round 1 will be 26 holes, the 12 holes plus a temp hole, played twice, and round 2 will be 13 holes the 12 holes plus the temp hole.

All ages and levels are welcome! 3 players are required to open a division.

Hands On Thomas County is a non-profit 501(c)3 whose mission is to connect citizens as volunteers to non-profit and community agencies, needs, and service opportunities. Our tax id # is 20-0593260

We will also be collecting individually packaged food items (ex: snack bars, individual-size soups, canned meat, juice boxes, etc.) for local Backpack Buddies summer food programs. Cash/check donations are also accepted. We appreciate your generosity!
Refund policy
Red Hills Disc Golf is responsible for all refunds/cancellations. Refunds are subject to PDGA rule 1.03 found here
https://pdga.com/rules/competition-manual/103
and at the discretion of the Tournament Director. Please request refunds through your Disc Golf Scene registration. Contact the TD via email with any questions. Thank you!
Location
MacIntyre Park
Thomasville, GA
Get Directions
Final Results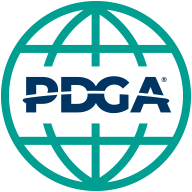 PDGA results at

https://www.pdga.com/tour/event/57427
MPO

Player
R1
R2
Total
Payout
1
Jamie Kiep
71
33
104
$60

MA1

Player
R1
R2
Total
Payout
1
Tim Vernon
67
38
105
$347
2
Shawn Haskin
75
36
111
$220
3
William Holt
73
39
112
$161
4
Patrick Harrity
76
38
114
$118
5
Andy Ragsdale
80
35
115
5
Reid Harrison
77
38
115
7
Allen Thornhill
84
39
123

MA40

Player
R1
R2
Total
Payout
1
Gareth Pyle
81
44
125
$345
2
Matt Stringer
89
38
127
$218
3
Adrian Pyle
86
42
128
$81
3
Jim Henderson
85
43
128
$81
5
Raymond Fuentes
88
43
131
6
Taron Lamarr
90
50
140

MA50

Player
R1
R2
Total
Payout
1
Ray VanDeWalle
80
41
121
$151
2
Lloyd Sawyer
83
42
125
$90
3
John Norris
90
43
133

MA2

Player
R1
R2
Total
Payout
1
Dalton Smith
75
42
117
$364
2
Clayton Cooley
78
41
119
$302
3
Hayden Edison
79
41
120
$181
3
Orrin Agner
82
38
120
$181
3
William Marrapodi
82
38
120
$181
6
Nick Meyer
78
44
122
7
Tommy Cowart
86
43
129
8
Ezra Yant
91
43
134
9
William Yant
95
45
140
10
Corwin Barnes

-

-

0

MA3

Player
R1
R2
Total
Payout
1
Jared Kirk
82
39
121
$363
2
Britain Pyle
82
40
122
$319
3
Peter Render
83
43
126
$261
4
John Beamish
86
46
132
$218
5
Justin Williams
88
45
133
$174
6
Bryce Harris
90
44
134
$116
7
Austin Branch
89
46
135
7
Bryce Clanton
94
41
135
9
Blake Hammaker
91
45
136
10
Corey Moore
91
47
138
11
Anthony Petrizzo
91
48
139
12
Shawn Baker
97
47
144

MA4

Player
R1
R2
Total
Payout
1
Gavin Wilson
88
41
129
$391
2
Zachary Hester
85
48
133
$350
3
Devon Crum
94
43
137
$288
3
Phillip Brady
91
46
137
$288
5
Kevin Gibbs
92
47
139
$247
6
Chasen Clark
95
46
141
$185
6
James Blackwell
93
48
141
$185
8
Noah Hobbs
97
45
142
$122
9
Joseph Fiffie
97
46
143
10
Mason Williams
94
52
146
10
Tyler Wilson
98
48
146
12
Tyler Clark
95
52
147
13
Nicholas Sherrod
103
46
149
14
Matthew Ramirez
100
51
151
15
Glen Harris
106
53
159
16
Matt Barlow
110
52
162
17
Timothy Ryan Sherrod
113
55
168

FA3

Player
R1
R2
Total
Payout
1
Lynn Sawyer
107
53
160
$121

FA4

Player
R1
R2
Total
Payout
1
Madi Burgess
103
49
152
$225
2
Emily Hastings
107
51
158
$150
3
Erin Blackwell
111
54
165
$75
4
Brittany Sherrod
114
59
173
$33

MJ15

Player
R1
R2
Total
Payout
1
Peyton Barnes
93
43
136
$150
2
Reid Brooks
109
57
166
$91