Coggs June Friday Flex Tournament 4 of 6
Staff
Tournament Director
Scott Radford
About this tournament
Monthly Coggs Friday Flex Series

A monthly series of a quick 1 round PDGA C Tier tournament plus NEFA points event with tee times per event. Cash prizes for the pros and merchandise credit for the Ams to Disc Golf 978.

We kept the cost low so there will not be any player packs.

Each card must have a minimum of 3 people. Card adjustment may have to be done the day of the tournament to make sure the minimum of 3 per card is followed.
Each tournament will be PDGA and NEFA sanctioned event

When signing up, you get to pick your tee time. Tee times are set at 20 minutes apart. This will allow people to be able to play the course if they decided not to play in this tournament.

Mixed divisions are allowed on each card
March 25, 2022
April 22, 2022
May 27, 2022
June 24, 2022
July 29, 2022
August 26, 2022

Each month's tournament payouts will be right after the tournament.

Pros will be paid in cash
Ams will be paid out in store credit to Disc Golf 978.

Points Accumulation for series
1 point for each tournament that you play.
1 point for every person that you beat in your division.


Overall points series will be playing for trophies at this time

Raffle chances for series.

We will be having a raffle for several prizes at the end of the series.
The Grand Prize will be 2 tickets to the Play and Stay Weekend at Smuggs in On September 30 to October 2, 2022.

The more tournaments you play, the more chances you will get!

More prizes will be announced throughout the series.

You will earn Raffle tickets by the following;

If you play 1 tournament you will get 1 raffle chance.
If you play 2 tournament you will get 3 raffle chances
If you play 3 tournaments you will get 6 raffle chances
If you play 4 tournaments you will get 10 raffle chances
If you play 5 tournaments you will get 15 raffle chances
If you play all 6 tournaments you will get 25 raffle chances.
Location
Coggshall Park
Fitchburg, MA
Get Directions
Final Results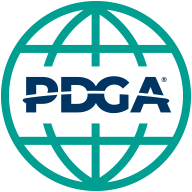 PDGA results at

https://www.pdga.com/tour/event/59436