Chuckin Lids at Ottawa
Staff

Tournament Director
Jamie Whitehead
About this tournament
This event will be two rounds at Ottawa Park in Toledo, Ohio. We will play 19 holes each round.

Layout- MPO, MP40, MP50, MA1 and MA2 will all play longs tees both rounds.
All others will play short tees both rounds!

Side games include ring of fire and two ctps!

100% payouts for all Ams. All 500+ discs will be on site. Disco Disc Golf Supply is looking forward to creating some outstanding events. Lunch will be available to those interested. We look forward to seeing you!
Refund policy
WHITEHEAD is responsible for all refunds/cancellations. PDGA rules apply.
Location
Ottawa Park
Toledo, OH
Get Directions
Final Results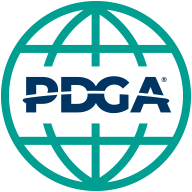 PDGA results at

https://www.pdga.com/tour/event/69175
MA2

Player
R1
R2
Total
1
Bryan Day
52
58
110
2
Austin Sandlin
57
58
115

MA3

Player
R1
R2
Total
1
Ryan Cooper
53
53
106
2
Joseph Fraley
53
54
107
3
Stephen Swafford
54
55
109
4
Joseph DuPont
58
56
114
5
Spencer Frisella
66
64
130

MA4

Player
R1
R2
Total
1
Chris White
57
51
108
2
Micah Andrews
55
57
112
3
David Fraley
52
61
113
4
Chris Pait
54
60
114
5
Denver Milam
65
58
123
6
Chris Wayne
61
64
125
7
Matthew Suliks
64
63
127
8
Jameson Wolfe
63
71
134

FA4

Player
R1
R2
Total
1
Theresa Tyler
79
81
160