Prodigy Discs Presents Capital City Clash
Staff
Tournament Director
Greg Resor
About this tournament
This is a 36-hole C-Tier sanctioned disc golf tournament. We will play two rounds of 18-holes. There will be a one hour lunch break between the two rounds.

Times
Registration/Check in starts at 8:00
Players Meeting at 8:45
Round 1 starts at 9:00
There is a one-hour lunch break after the last card comes in.
Round 2 starts after the lunch break.

CTP - $1.00 (Optional) One for each division.
Ace Pool $2.00 (Optional)

Divisions
Open $40
Advanced Masters $30
Advanced $30
Intermediate $25
Recreational $20
Womens $20
Juniors $20

There will an additional charge of $10.00 if you are not a current PDGA member.

Players Pack
The first 40 paid registrants will receive a disc.
Refund policy
Frankfort Disc Golf Association is responsible for all refunds/cancelations.
Location
Lakeview Park
Frankfort, KY
Get Directions
Final Results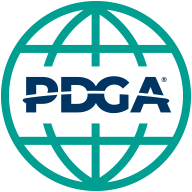 PDGA results at

https://www.pdga.com/tour/event/41347
MPO

Round 1: Lakeview Park - Lakeview Park DGC (Capital City) Regular tees, 18 holes, par 60

Round 2: Lakeview Park - Lakeview Park DGC (Capital City) Regular tees, 18 holes, par 60

Player
R1
R2
Total
1
Zane Stafford
55
53
108
2
Sam Lee
56
53
109
3
Garrett Maddox
58
55
113

MP40

Round 1: Lakeview Park - Lakeview Park DGC (Capital City) Regular tees, 18 holes, par 60

Round 2: Lakeview Park - Lakeview Park DGC (Capital City) Regular tees, 18 holes, par 60

Player
R1
R2
Total
1
Tony Wilson
57
53
110
2
Ryan Rowe
59
58
117
3
Daniel Ledford
61
59
120

MA1

Round 1: Lakeview Park - Lakeview Park DGC (Capital City) Regular tees, 18 holes, par 60

Round 2: Lakeview Park - Lakeview Park DGC (Capital City) Regular tees, 18 holes, par 60

Player
R1
R2
Total
1
Sean Henry
59
60
119
2
Ethan Harbolt
61
64
125
3
Matt Vassil
64
61
125
4
Matt Shindlebower
59
67
126
5
Cory Compton
63
67
130
6
Sam Wheeling
69
65
134

MA40

Round 1: Lakeview Park - Lakeview Park DGC (Capital City) Regular tees, 18 holes, par 60

Round 2: Lakeview Park - Lakeview Park DGC (Capital City) Regular tees, 18 holes, par 60

Player
R1
R2
Total
1
Keith Harrison
65
59
124
2
Frank Wargo
63
62
125
3
Tracy L.Bottom
63
64
127
4
Dick Gogin
68
65
133
5
Andy Austin
68
68
136
6
Danny Priddy
67
71
138
7
Robert Henz
70
74
144
8
David Mack
73
76
149
9
Robert Jordan
78
73
151
10
Tony Daniel
81
74
155
11
Eric Kopser
63

-

63

MA50

Round 1: Lakeview Park - Lakeview Park DGC (Capital City) Regular tees, 18 holes, par 60

Round 2: Lakeview Park - Lakeview Park DGC (Capital City) Regular tees, 18 holes, par 60

Player
R1
R2
Total
1
Ed Mcgovern
68
68
136
2
David Maupin
74
71
145
3
Ricky Spaulding
81
70
151
4
Doug Young
67
85
152
5
Rod Angel
77
77
154
6
Alan Siegel
73
82
155
7
Bret Ebaugh
86
89
175
8
Kevin Hall
68

-

68

MA2

Round 1: Lakeview Park - Lakeview Park DGC (Capital City) Regular tees, 18 holes, par 60

Round 2: Lakeview Park - Lakeview Park DGC (Capital City) Regular tees, 18 holes, par 60

Player
R1
R2
Total
1
Dillon Bonner
55
55
110
2
Paul Becker
59
59
118
3
Kyle Holt
62
60
122
4
Joshua Catron
63
59
122
5
Matt Workman
69
62
131
6
Aaron Ashcraft
65
69
134
7
Ben Bennett
64
72
136
8
Eric Wyatt
66
70
136
9
Joe Rauch
66
71
137
10
Matt Ballard
69
68
137
11
Jeremy Lutes
72
66
138
12
Eric Woloshin
66
73
139
13
Matthew Jolly
67
72
139
14
Shane Hesse
68
71
139
15
Micheal Hill
69
71
140
15
Patrick Schultz
69
71
140
17
Justin Yamaguchi
72
68
140
18
Randy Blythe
74
68
142
19
James Larsen
77
65
142
20
Jarrett Spriggs
69
75
144
21
Nick Welby Jones
74
71
145

MA3

Round 1: Lakeview Park - Lakeview Park DGC (Capital City) Regular tees, 18 holes, par 60

Round 2: Lakeview Park - Lakeview Park DGC (Capital City) Regular tees, 18 holes, par 60

Player
R1
R2
Total
1
Matthew Lewis
62
66
128
2
Jeremy Miller
68
67
135
3
Tyler Yamaguchi
70
67
137
4
Michael Miller
70
70
140
5
Joey Jenkins
69
73
142
6
Colton Pacey
70
73
143
7
Josh Stewart
71
72
143
8
Derek Dunn
74
70
144
9
Dillon Oiler
74
71
145
10
Raymond York
77
69
146
11
Jeff Styles
71
78
149
12
Andy Monroe
77
73
150
13
Dennis Huizar
77
76
153
14
Marcus Royal
75
80
155
15
Chris Pierce
86
72
158
16
Zach Ashworth
79
80
159
17
Wes Barber
82
81
163
18
Trevor Smith
86
80
166
19
Mike Dwyer
89
84
173
20
Larry Maurmeier
83
91
174
21
James Higdon
94
82
176

MA4

Round 1: Lakeview Park - Lakeview Park DGC (Capital City) Regular tees, 18 holes, par 60

Round 2: Lakeview Park - Lakeview Park DGC (Capital City) Regular tees, 18 holes, par 60

Player
R1
R2
Total
1
Anthony Cox
79
73
152
2
Jordan Jewell
83
72
155
3
Stephen Pruitt
85
71
156
4
Michael Millett
83
77
160
5
Nate Kenyon
82
81
163
6
Brian McKibben
84
84
168
7
Raymond Wildman
84
89
173
8
Joshua Spears
95
86
181

MJ18

Round 1: Lakeview Park - Lakeview Park DGC (Capital City) Regular tees, 18 holes, par 60

Round 2: Lakeview Park - Lakeview Park DGC (Capital City) Regular tees, 18 holes, par 60

Player
R1
R2
Total
1
Jared Disponnett
114
121
235