Canadian National Doubles Championships
Added cash C$500
Staff
Tournament Director
Pat O'Hanley
Event Manager
Rafe Hambly
About this tournament
Welcome to the 2023 Canadian National Doubles Championship! This event is presented by Disc Golf PEI in partnership with Flickline Disc Golf and Discmania Discs!
This will be a single day event with 2 doubles rounds. First round will be an alternate shot doubles format, followed by a second round of best disc. For a detailed explanation of these formats, please see the following link:
https://udisc.com/blog/post/how-to-play-disc-golf-doubles-formats-tips
Pro Divisions, FA1 and MA1 will play the Blue Layout, all other divisions play Red Layout.
Both team members must be registered for the same division.
Amateur players' pack includes custom stamped Nationals Doubles disc and lunch
. Lunch available to Pro divisions players for an additional $15.
Non-PDGA Fee is waived for all female/female-identifying players.
Discmania Open players will receive a discount code for $10 off their registration fee, please contact Disc Golf PEI to get the code!
Refund policy
Disc Golf PEI is responsible for all refunds and cancellations.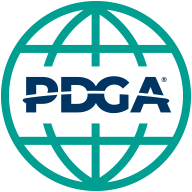 Event results available at

https://www.pdga.com/tour/event/74093