CT Flex Series: Tower Ridge (Event 3/10)
Staff

Co-Tournament Director
Patrick DiCaprio

Co-Tournament Director
Mike Lazzaro
About this tournament
Welcome to the 2023 Connecticut Flex Series!
The goal of the series is to provide players of all skill levels with the opportunity to play shorter PDGA sanctioned events throughout Connecticut. Any proceeds generated by the series will be used to support other tournaments being run within the state. Whether you are an experienced Pro or never played a tournament before, the Connecticut Flex Series is for you!
2023 SERIES SPONSORS:
Disc Golf Brah
Putt Confidently
Dynamic Discs
EVENT FEES:
$30 per player broken down as follows:
- $2 to the PDGA
- $2 TD Fee ($1 of which will be donated to Throw Pink)
- $2 to the End of Season payout/prizes/trophies for that division
- $7 to the course fund of the hosting course (green's fees)
- $17 to the payout (Pros) or player pack / tournament costs (AM's)
All players MUST preregister for this event. No walk-up registrations will be accepted.
There is a $10 one day membership fee for anyone not currently a PDGA member.
Effective 2022: Please remember that in order to receive cash at a PDGA event in a Pro division, the player must have a PDGA number (current or expired)
PLAYER PACK:
All amateur players will receive a player pack of their choosing valued at a minimum of $15. Exact player pack selections will vary event to event and are first come, first served the day of the event. Previous examples of player pack items include discs, shirts, water bottles and whale sacs.
FORMAT/LAYOUT:
This event will consist of a single round with players choosing a tee time when they register. Players from any division may be grouped together on a card. All divisions will play the currently marked White (middle) layout for this event. Course notes will be sent out prior to the event and available at check in.
PARKING:
If the main lot is full, the lot across the street may be used for additional parking.
TOURNAMENT CENTRAL:
Tournament central for this event will be located in the course Pro Shop.
CHECK IN:
Tournament central for this event will be located in the course Pro Shop. Players must check in no later than 20 minutes prior to their tee time.
TEE TIMES:
For this event, players will select a tee time at registration. Players from any division may be grouped together on a card. Any player who has not checked in with the TDs by prior to their tee time, will not be allowed to participate in this event. Please note that once online registration closes, tee times may be adjusted slightly to ensure all groups have 3 or 4 players.
PLAYERS MEETING:
There will be no on site players meeting for the events in this series. You will receive an email containing all relevant information for each event no later than 24 hours before the event. If you have any questions in regards to any aspect of the event, please make sure to ask the TDs during check in.
AWARDS/PRIZES:
Division winners will be awarded a trophy after the event. There is no awards ceremony and you do not need to stay after completing your round. Trophies will not be available the day of the event and may be collected at a future event.
All players are automatically entered into a $100 Ace Pot.
There will be at least one CTP that all players will be eligible to win.
As a way to encourage PDGA growth, we will award a PDGA membership to the lowest scoring player at the event that has not previously been registered with the PDGA.
POINT SERIES:
Just a reminder that this event is part of the 2023 Connecticut Flex Series. You automatically earn points towards end of season awards just by participating.
Full standings can be found at
http://dgscene.com/2023CTFlexSeries
Full point series charter can be found at
https://tinyurl.com/2023CTFlexCharter
(Updated 4/3/23)
Final Results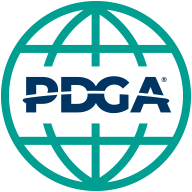 PDGA results at

https://www.pdga.com/tour/event/67521
MPO

Round 1: Tower Ridge - Whites, 18 holes, par 54

Player
R1
Total
Payout
1
Craig Hoeksema
56
56
$65
2
Andong Li
57
57
$40
3
Daniel Bailey
58
58
$16
3
James Bress
58
58
$16
3
Joe Bishop
58
58
$16
6
Ben Firsick
61
61
6
Joshua Bilodeau
61
61
8
John Hafner
63
63
9
John Morgan
65
65

MP40

Round 1: Tower Ridge - Whites, 18 holes, par 54

Player
R1
Total
Payout
1
Paul Adorno
58
58
$57
2
Tyler Hanson
59
59
$36
3
Aaron LaVigne
61
61
$26
4
Glenn F Richard
62
62
5
Ryan Thorne
63
63
6
Kyle J Hennig
64
64
7
James Fisher
66
66

MA1

Round 1: Tower Ridge - Whites, 18 holes, par 54

Player
R1
Total
Payout
1
Jake Firmender
55
55
2
Jacob Roen
56
56
3
David Griffin
59
59
4
Aaron Summers
60
60
4
Alexander Mercier
60
60
6
Tim Curry
61
61
7
Ray Fanelli
62
62
8
Edward Straub
63
63
8
Matt Versland
63
63
10
Rick Ardito
64
64
10
Rodney Richardson
64
64
10
Tim Breault
64
64
13
Derek Dube
65
65
13
Henry Morest
65
65
15
Jason Taylor
66
66
15
Luke Dognin
66
66
17
Eric Van Heel
67
67
17
Jesse West
67
67
19
Ryan Baldassario
68
68
20
Jeff Krupa
69
69
21
Josh Ouellette
77
77

MA40

Round 1: Tower Ridge - Whites, 18 holes, par 54

Player
R1
Total
Payout
1
Nadrowski Kevin
64
64
2
Shane Kelley
66
66
3
Brett Ridel
67
67
3
Mike Lazzaro
67
67
5
Rick Broderick
68
68
6
Stephen Kuzia
75
75
7
Patrick DiCaprio
79
79

MA50

Round 1: Tower Ridge - Whites, 18 holes, par 54

Player
R1
Total
Payout
1
Ben Small
60
60
2
Peter Eddy
65
65
2
William Elwell
65
65
4
Brian Walendziak
69
69
5
David Emond
71
71
6
Randy Nightingale
77
77
7
Fred Valente
84
84

MA60

Round 1: Tower Ridge - Whites, 18 holes, par 54

Player
R1
Total
Payout
1
Will Plein
68
68
2
Armand Daigle
71
71
3
John Morgan
76
76
4
Daryl Smith
80
80
5
Will Graustein
84
84

MA2

Round 1: Tower Ridge - Whites, 18 holes, par 54

Player
R1
Total
Payout
1
Dakota Aldrich
56
56
2
Dustin Kaiser
60
60
3
Chris Smart
61
61
4
Aidan Caron
62
62
4
Matthew Viens
62
62
6
Jim Gastone
63
63
6
Luke Burroughs
63
63
6
Paul Cappadona
63
63
6
Rob Treloar
63
63
10
Alec Nelson
64
64
10
Dellas C Lambert
64
64
10
John Midkiff
64
64
10
Michael Casey
64
64
14
Connor Seman
65
65
14
Devin Veilleux
65
65
16
Daniel Pulis
66
66
16
Marc Franceschet
66
66
16
Taylor Keding
66
66
16
Thomas Portal
66
66
20
CJ Wells
68
68
20
Eric Jolly
68
68
20
Mason Zane
68
68
20
Tyler Ropp
68
68
24
Ethan Gleason
69
69
24
Joseph Meehan
69
69
24
Matthew Myles
69
69
24
Zack Cyr
69
69
28
Brian Beluscsak
71
71
28
Jonathan MacKinnon
71
71
28
Nicholas Pizzano
71
71
31
Ethan Rodier
72
72
31
Stefan Larsen
72
72
31
William MacKinnon
72
72
34
David Cyr
74
74
34
Devon Cruz
74
74
34
Kevin Thammavongsa
74
74
37
Alexander Bourez
75
75
38
Sam Lindeyer
77
77
39
Evin Bell
78
78

MA3

Round 1: Tower Ridge - Whites, 18 holes, par 54

Player
R1
Total
Payout
1
Brian Benson
63
63
2
Evan Rollins
64
64
3
Kyle Theriault
65
65
4
Devin Lamke
67
67
4
Jacob Colley
67
67
6
Hunter Kyle
68
68
6
Nate Inglis
68
68
6
Nicholas Ottalagana
68
68
6
Rocky Arena
68
68
10
Danny Duffy
70
70
10
Josh Chodack
70
70
12
Matt Strickrodt
71
71
12
Steven Moore
71
71
14
Craig Chawner
73
73
14
Stephan Berry
73
73
16
Brendan Coates
74
74
16
John Wrobel
74
74
18
Benjamin Romeo
75
75
18
Preston Smith
75
75
18
Thomas Bachman
75
75
21
Shane Hanson
76
76
22
ZACHARY HATCH
78
78
23
Patrick Alexander
82
82
23
Spencer Nightingale
82
82
25
Mike Mastroianni
83
83
26
STEVEN ERICKSON
84
84

FA1

Round 1: Tower Ridge - Whites, 18 holes, par 54

Player
R1
Total
Payout
1
Alex Goslin
69
69
2
Toby Sznaj
71
71

FA2

Round 1: Tower Ridge - Whites, 18 holes, par 54

Player
R1
Total
Payout
1
Rachel Irvin
80
80

FA3

Round 1: Tower Ridge - Whites, 18 holes, par 54

Player
R1
Total
Payout
1
Robin Pascarelli
78
78
2
Deanna Guilani
81
81
3
Cherie Purdy
83
83
4
Vanessa Morest
89
89
5
Linda McMurray
105
105
6
Elisabeth Morgan
113
113