CT Flex Series: Norbrook
Staff

Co-Tournament Director
Patrick DiCaprio

Co-Tournament Director
Mike Lazzaro
About this tournament
Welcome to the 2022 Connecticut Flex Series!
The goal of the series is to provide players of all skill levels with the opportunity to play shorter PDGA sanctioned events throughout Connecticut. Any proceeds generated by the series will be used to support other tournaments being run within the state. Whether you are an experienced Pro or never played a tournament before, the Connecticut Flex Series is for you!
2022 SERIES SPONSORS:
Dynamic Discs
PuttConfidently
$20 per player broken down as follows:
- $2 to the PDGA
- $2 to the End of Season payout/prizes/trophies for that division
- $2 to the course fund of the hosting course
- $14 to the payout (Pros) or player pack (AM's)
There is a $10 one day membership fee for anyone not currently a PDGA member.
Effective for 2022: Please remember that in order to receive cash at a PDGA event in a Pro division, the player must have a PDGA number (current or expired)
LAYOUT:
All divisions will play the regular (permanent tees) layout for this event. Course notes will be sent out prior to the event and available at check in
TEE TIMES:
During registration, players will select a tee time window. This is to help to manage the flow of players throughout the day. Players should plan on teeing off during that window and will be grouped randomly on site.
CHECK IN:
Tournament central for this event will be behind the tee for 18 (near the entrance to the back parking lot). Players should check in prior to their round to be assigned a group.
AWARDS/PRIZES:
Division winners will be awarded a trophy after the event. There is no awards ceremony and you do not need to stay after completing your round.
All players are automatically entered into a $100 Ace Pot.
There will be at least one CTP that all players will be eligible to win.
As a way to encourage PDGA growth, we will award a PDGA membership to the lowest scoring player at the event that has not previously been registered with the PDGA.
Full point series charter can be found at
https://tinyurl.com/CTFlexSeries
Refund policy
CTP Events is responsible for all refunds/cancellations.
Refunds per PDGA policy (
https://www.pdga.com/rules/competition-manual/103
) based on a player field of 144
Anyone on the waitlist when online registration closes 5/10/22 @ 8 PM will automatically be refunded.
Final Results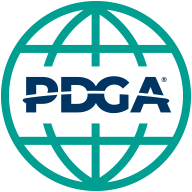 PDGA results at

https://www.pdga.com/tour/event/58345
MPO

Round 1: Norbrook Farm Brewery - Regular tees, 18 holes, par 55

Player
R1
Total
Payout
1
Josh Tamosaitis
48
48
$59
1
Willie Douglas
48
48
$59
3
Melvin Rivera
49
49
$33
4
Gregory Miller
50
50
$25
5
Andrew Bosco
52
52
$20
6
Joey Tota
53
53
$14
7
Jared Hill
54
54
7
Joseph Godlewsky
54
54
9
Andong Li
56
56
9
Josh Bilodeau
56
56
11
Christopher Bolton
57
57
11
Joe Mead
57
57
13
Matt Geffert
58
58
14
Ben Firsick
62
62
15
Joseph Madersky
64
64

MP40

Round 1: Norbrook Farm Brewery - Regular tees, 18 holes, par 55

Player
R1
Total
Payout
1
Daniel Diaz
54
54
$26
2
Craig Smolin
57
57
$16
3
Patrick Marchand
60
60

MP50

Round 1: Norbrook Farm Brewery - Regular tees, 18 holes, par 55

Player
R1
Total
Payout
1
Michael Morin
58
58
$14

FPO

Round 1: Norbrook Farm Brewery - Regular tees, 18 holes, par 55

Player
R1
Total
Payout
1
Kelly Heslin
65
65
$14

MA1

Round 1: Norbrook Farm Brewery - Regular tees, 18 holes, par 55

Player
R1
Total
Payout
1
Bradford Degregorio
48
48
2
Dalton Beighley
49
49
3
Dan Ney
51
51
3
Patrick Laramee
51
51
5
Derek Wells
52
52
5
Josh Kent
52
52
7
Daniel Saksa
53
53
7
Peter Bergeron
53
53
7
Trevor Dakers
53
53
7
Wyatt Mahoney
53
53
11
Duncan Farquharson
54
54
11
Tyler Hanson
54
54
13
Alexander Mercier
55
55
13
Chris Reid
55
55
13
Tim Curry
55
55
16
Scott McLean
56
56
16
Stephen Sederquest
56
56
16
William Bogen
56
56
19
Gordon Brown
57
57
19
Paul Doucette
57
57
19
Rodney Richardson
57
57
22
Brandon Touchstone
59
59
22
Ian Shulman
59
59
24
Luke Dognin
60
60
24
Tyler Welch
60
60

MA40

Round 1: Norbrook Farm Brewery - Regular tees, 18 holes, par 55

Player
R1
Total
Payout
1
Mike Lazzaro
51
51
1
Paul Adorno
51
51
3
Peter Bucklin
54
54
4
Aaron Knickerbocker
55
55
4
Brian Carter
55
55
6
Joe Canali
57
57
7
Craig Fulcher
58
58
8
Brett Ridel
59
59
9
Manny Arias
60
60
10
Pete Moulin
61
61
11
Robert Harris
62
62
12
Rick Broderick
63
63
13
Stephan Berry
78
78

MA50

Round 1: Norbrook Farm Brewery - Regular tees, 18 holes, par 55

Player
R1
Total
Payout
1
Chris Dierkens
53
53
2
Rob LeMire
54
54
2
Stephen Malin,jr
54
54
4
Ben Small
57
57
4
KEITH LINCOLN
57
57
6
Earl Dakers
58
58
7
Pete Eddy
61
61
8
Brian Walendziak
62
62
9
Richard Jeepkidd Vontell
64
64
10
Bill Teasdale
65
65

MA60

Round 1: Norbrook Farm Brewery - Regular tees, 18 holes, par 55

Player
R1
Total
Payout
1
Thomas Spooner
60
60
2
Mark Cook
61
61
3
Joe Tota
62
62
3
Mike Saimond
62
62
5
Ralph Grondin
67
67
6
Will Plein
68
68
7
Bob Funke
69
69
7
Michael Brothers
69
69
9
Will Graustein
72
72
10
Frank Lewis
73
73

MA2

Round 1: Norbrook Farm Brewery - Regular tees, 18 holes, par 55

Player
R1
Total
Payout
1
Winter Thorne-Kaunelis
50
50
2
Daniel Burton
54
54
3
Kevin Saksa
55
55
3
Rick Ardito
55
55
5
Jim O'Connor
56
56
6
Ethan Rodier
57
57
6
Josh Ouellette
57
57
8
Devin Veilleux
58
58
8
Sam Fennell-Ward
58
58
10
Brian Bombria
59
59
10
Jeff Krupa
59
59
10
Joe Patnoe
59
59
10
Marc Roy Franceschet
59
59
10
Tyler Ropp
59
59
15
Jed Curtis
60
60
15
John Midkiff
60
60
15
Nathyn Horvath
60
60
18
Craig Logan
61
61
19
Joseph Trahan
62
62
19
Matt Dzikiewicz
62
62
21
Chris Amantea
63
63
21
Jamie Bean
63
63
21
Kyle Reichert
63
63
24
Patrick DiCaprio
65
65
25
Christopher Gamble
67
67
25
Taylor Keding
67
67
25
Thomas Portal
67
67
28
Connor Higgins
70
70
29
Thomas Cormier
73
73

MA3

Round 1: Norbrook Farm Brewery - Regular tees, 18 holes, par 55

Player
R1
Total
Payout
1
Matthew Bergeron
56
56
2
Matt Viens
58
58
3
Anthony Corrado
59
59
3
Carter Thorne-Kaunelis
59
59
5
Brian Beluscsak
60
60
5
Connor Seman
60
60
5
Steven Puzzo
60
60
5
Tim Breault
60
60
9
Craig Chawner
61
61
9
Evan Rollins
61
61
9
Tom Nosenzo
61
61
9
William Elwell
61
61
13
Alec Nelson
63
63
13
Kyler Moulin
63
63
15
Drew Barlaam
64
64
16
Brendan Hare
65
65
16
Devin Lamke
65
65
16
Kevin Thammavongsa
65
65
16
Ryan Swilling
65
65
16
ZACHARY HATCH
65
65
21
Tommy Hing
66
66
22
James Blais
67
67
23
John W. Bollash
70
70
23
Steve Ericson
70
70
25
Billy Bollash
71
71
26
Michael Mastroianni
72
72
27
Eric Walkup
73
73

FA1

Round 1: Norbrook Farm Brewery - Regular tees, 18 holes, par 55

Player
R1
Total
Payout
1
Lindsey Ruff
69
69
2
Teresa Wirtemburg
73
73
3
Susan Farquharson
78
78

FA3

Round 1: Norbrook Farm Brewery - Regular tees, 18 holes, par 55

Player
R1
Total
Payout
1
Robin Pascarelli
80
80
2
Stephanie Bisbing
101
101
3
Jessica Mccaulife
102
102

MJ12

Round 1: Norbrook Farm Brewery - Regular tees, 18 holes, par 55

Player
R1
Total
Payout
1
Layne Ridel
74
74