Buck Rhaney Memorial presented by Dynamic Discs
Staff
Tournament Director
Henry 'H2' Hamilton
Assistant TD
John 'Reverend' Carson
About this tournament
NOTICE: During Early Registration the player cap is 30 to comply with PDGA rules. THIS WILL CHANGE on 03/23 when registration opens to ALL players
Here is a quote from the first Buck Rhaney Memorial
"On behalf of Aiken County Parks Recreation & Tourism Department, I want to take this opportunity to thank everyone, especially Buck's wife, Mary and other family who are guests with us today, and for all those participating in this first annual "Buck" Rhaney Memorial at Boyd Pond.
For those that may not know about this facility or Buck. Let me briefly mention that Boyd Pond Park wasn't always known by that name. For over 2 decades, this facility was known as the ORA (the Operations Recreation Association) an area set aside for the thousands of employees of the Savannah River Site. Willie "Buck" Rhaney, a former veteran and Army Sgt., master mechanic, apparent radio personality, Augusta resident and overall gentleman with a great laugh; came to work for the ORA in 2003 and helped care for these 210 acres and especially this course. In 2008, Aiken County purchased the property and opened the land for public use, naming it Boyd Pond Park. "Buck" joined the ranks of Aiken County PRT and continued to care for this and other parks throughout the County. Despite the closure of this golf course for nearly a decade, "Buck" continued to take it upon himself to care for the pristine course whenever he had the chance. It was his pride and joy.
When Buck Rhaney retired from Aiken County several years ago, he'd still occasionally drop by with his beloved wife Mary and visit Boyd Pond, to say hello and check up on his golf course. Aiken County PRT re-opened the 32-acres as a disc golf course in June of 2016, almost at the very same time that Mr. Willie Rhaney tragically passed away. But today and during this tournament, I am proud and honored to designate this area set aside as the Willie "Buck" Rhaney Memorial Garden, a place of tranquility and reflection in honor of "Buck", our former employee, our friend and most of all the gentleman with a great laugh. Although many of those who knew him, miss him alot, more importantly, we remember Buck today.
Thanks again to his family and everyone for joining us here today. Good luck to all the participants. Have a wonderful time and enjoy the course that Mr. Rhaney loved caring for."
~Vincent DiPietro
Park Supervisor, Boyd Pond Park
Aiken County Parks, Recreation & Tourism
----------
This event will be a "True Amateur" Event: True Amateur is the designation used by the Professional Disc Golf Association in reference to those amateur events, or the amateur portion of an event, which promote that true spirit of amateur athletics by presenting only trophies to the top finishers of the tournament rather than a payout in merchandise. Instead, all players in the event receive equal value through their tournament experience due to the tournament amenities that are provided, which includes a larger than normal Player's Package.
http://www.pdga.com/files/pdga_true_amateur_event_guidelines.pdf
----------
Player pack: TBD
----------
All hole sponsor money is being donated to Aiken County Parks, Recreation, and Tourism for County needs.
----------
Ace pot and CTP's will be available at check-in if you did not add them upon your initial registration.
----------
All players, Pro and Am, will be provided lunch with this mildly remote location.
----------
There will be a $5 greens fee paid directly to Aiken County for use of the facilities and amenities from all registrants entry fee.
----------
Early Registration
Adrenaline Heaven Season Pass holders will have the ability to register early. Thank you for your sponsorship. We greatly appreciate it and look forward to Shenanigans with you!
If you want more information on becoming a AH Season Pass holder, please check out more information on our website:
https://adrenalineheavensports.com/season-pass/
----------
WAITLIST NOTICE
In accordance with PDGA Competition Rules 1.02(D) & 1.03(B), The Waitlist entry will be a non-refundable $10 fee.
When you get promoted you will have
48 hours
from the time of your promotion to pay the full entry fee.
You will get an automated email from DGS when you are promoted; We will also email you as a courtesy.
If you do NOT pay the
full entry fee within 48 hours
, you will be moved to the end of the waitlist and the next person will be promoted.
Adrenaline Heaven Sports has decided to change to this waitlist structure in an effort to provide you with more opportunity as a player. We understand the growth of the sport and tournament play has reached new heights. This allows players that did not get in to the physical event pay less than the full entry fee and sustain less fees with registration platforms. We feel this is a better model for all.
There are no exceptions to this policy.
https://adrenalineheavensports.com/events/waitlists/
----------
Park Address: 373 Boyd Pond Road Aiken, SC
Refund policy
Adrenaline Heaven Sports is responsible for all refunds/cancellations.
Please email [email redacted] for any refunds. Thank you
STANDARD REFUND POLICY WILL FOLLOW PDGA GUIDELINES
-1.03 WITHDRAWALS AND REFUNDS
WAITLIST POLICY INFORMATION
https://adrenalineheavensports.com/events/waitlists/
HURRICANE AND SEVERE WEATHER REFUND POLICY
This event has potential to be impacted due to hurricane season and severe weather conditions. The event will not be rescheduled due to a hurricane and/or severe weather conditions. This will be the procedure followed for
ALL
refund requests and cancellations:
- Pro - Players will receive a refund less $10 of their entry fee.
- Am players will have their players pack mailed to them and receive $10 of their entry refunded.
Location
Boyd Pond Park
Aiken, SC
Get Directions
Final Results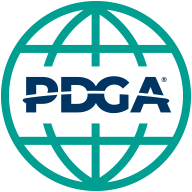 PDGA results at

https://www.pdga.com/tour/event/48712