Boyd Pond Safari fueled by Adrenaline Heaven Sports
Staff
About this tournament
NOTICE: During Early Registration the player cap is 24 to comply with PDGA rules. THIS WILL CHANGE on 09/10 when registration opens to ALL players
ALL TOURNAMENT PUBLICATIONS WILL BE VIA ADRENALINE HEAVEN SPORTS FACEBOOK PAGE. PLEASE FOLLOW HERE:
https://www.facebook.com/AdrenalineHeavenSports/
----------
Welcome to the 2nd annual Boyd Pond Safari. This event will use 13-15 holes to complete the Safari layout. This layout will combine select holes, have completely new holes and will be like nothing you have seen at Boyd Pond before. As we are combining holes, you will play longer shots with new pars on a completely new layout that will provide everyone a rating.
----------
This event will be a "True Amateur" Event: True Amateur is the designation used by the Professional Disc Golf Association in reference to those amateur events, or the amateur portion of an event, which promote that true spirit of amateur athletics by presenting only trophies to the top finishers of the tournament rather than a payout in merchandise. Instead, all players in the event receive equal value through their tournament experience due to the tournament amenities that are provided, which includes a larger than normal Player's Package.
http://www.pdga.com/files/pdga_true_amateur_event_guidelines.pdf
----------
There will be a $5 greens fee paid directly to Aiken County for use of the facilities and amenities from all registrants entry fee.
----------
TROPHIES WILL NOT BE HANDED OUT AFTER FINAL ROUND COMPLETION. Trophies will be ordered (TomMac Garrett Ceramics) after the event and shipped to players or if local, we will arrange a meet with you to provide you your trophy.
----------
REFUND POLICY WILL FOLLOW PDGA GUIDELINES
-1.03 WITHDRAWALS AND REFUNDS
----------
Early Registration
Adrenaline Heaven Season Pass holders will have the ability to register early. Thank you for your sponsorship. We greatly appreciate it and look forward to Shenanigans with you!
If you want more information on becoming a AH Season Pass holder, please check out more information on our website:
https://adrenalineheavensports.com/season-pass/
----------
Refund policy
Adrenaline Heaven Sports is responsible for all refunds/cancellations.
STANDARD REFUND POLICY WILL FOLLOW PDGA GUIDELINES
-1.03 WITHDRAWALS AND REFUNDS
https://adrenalineheavensports.com/events/refunds/
HURRICANE AND SEVERE WEATHER REFUND POLICY
This event has potential to be impacted due to hurricane season and severe weather conditions. The event will not be rescheduled due to a hurricane and/or severe weather conditions. This will be the procedure followed for
ALL
refund requests and cancellations submitted after September 23 at 8pm or the cancellation of the event:
- Pro - Players will receive a refund less $5 of their entry fee.
- Am players will have their players pack mailed to them and receive $5 of their entry refunded.
Location
Boyd Pond Park
Aiken, SC
Get Directions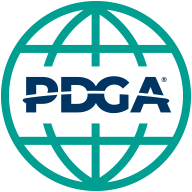 Event results available at

https://www.pdga.com/tour/event/49242