BEAVER CREEK CLASH!!!
Staff
About this tournament
2 rounds of 18 holes with a brief intermission between rounds. huge selection of discs on site with an am player pack where you choose the disc you want including many stock stamp discs and some very collectable discs ($25 credit)!!! trophies sponsored for 7 divisions: mpo, ma1, ma2, ma3, ma4, low am age protected score and low am wonen score.... please choose your division accordingly. more info to come so stay tuned!
Refund policy
South Side DG is responsible for all refunds/cancellations. all refunds will be accepted up until registration closes with a $5 processing fee. please pm the td on dgs or email td. no refunds are allowed beyond the registration deadline. thank you for your cooperation.
Final Results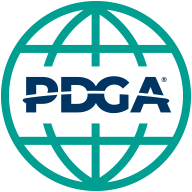 PDGA results at

https://www.pdga.com/tour/event/74671
MPO

Round 1: Opdycke Park - BCC permanent, 18 holes, par 58

Round 2: Opdycke Park - BCC permanent, 18 holes, par 58

Player
R1
R2
Total
Payout
1
Bryson Haft
50
48
98
$150
2
Blake Hohlbein
51
55
106
$100
3
Aiden Hosler
56
51
107
4
Benjamin Lomow
54
56
110

MA1

Round 1: Opdycke Park - BCC permanent, 18 holes, par 58

Round 2: Opdycke Park - A Pins, 18 holes, par 58

Player
R1
R2
Total
Payout
1
Jaden Phillips
50
53
103
$70
2
Amos Kauder
53
54
107
$45
2
Hayden Carroll
56
51
107
$45
4
Braden Nidiffer
55
55
110
$19
4
Jared J Glover
58
52
110
$19
6
Andy Miller
53
58
111
7
Mason Hughes
57
57
114
7
Nicholas Witter
57
57
114
9
Alex Thomas
61
55
116

MA40

Round 1: Opdycke Park - BCC temp, 18 holes, par 57

Round 2: Opdycke Park - BCC temp, 18 holes, par 57

Player
R1
R2
Total
Payout
1
Mike Michalak
50
52
102
$80
2
Kris Woody
53
50
103
$60
3
Scott McCullough
53
58
111
$50
4
Scott Adkins
53
59
112
$30
5
Todd Grajczyk
55
59
114
$22
6
Rex Noaker
63
57
120
7
Matt Rupp
60
65
125
8
Anthony Chehi
62
66
128
8
Gerald Rossow
65
63
128
10
Ron Martin
65
71
136
11
Aaron Wolff
61

-

61

MA50

Round 1: Opdycke Park - BCC temp, 18 holes, par 57

Round 2: Opdycke Park - BCC temp, 18 holes, par 57

Player
R1
R2
Total
Payout
1
John Lemon
61
58
119
$50
2
Rob Lyons
62
60
122
$40
3
Matthew Goebel
59
64
123
$20
4
Brian Little
67
61
128
5
Jason Mosser
66
64
130

MA65

Round 1: Opdycke Park - BCC temp, 18 holes, par 57

Round 2: Opdycke Park - BCC temp, 18 holes, par 57

Player
R1
R2
Total
Payout
1
Jason Josaitis
61
73
134
$22

MA2

Round 1: Opdycke Park - BCC permanent, 18 holes, par 58

Round 2: Opdycke Park - BCC permanent, 18 holes, par 58

Player
R1
R2
Total
Payout
1
Conner Clark
60
50
110
$50
2
Lincoln Frey
58
59
117
$40
3
Alex Richman
63
60
123
$10
3
Carson Lyons
57
66
123
$10
5
Dominic Testa

-

-

0

MA3

Round 1: Opdycke Park - BCC temp, 18 holes, par 57

Round 2: Opdycke Park - BCC temp, 18 holes, par 57

Player
R1
R2
Total
Payout
1
Alex Sliter
58
54
112
$100
2
Austin Richman
58
55
113
$80
3
Austin Fast
51
63
114
$50
4
Thomas Manges
59
56
115
$40
5
Chris White
55
62
117
$40
6
James Sayler
56
62
118
$30
7
Dakota Pohlman
58
62
120
$20
7
Seth Nofziger
60
60
120
$20
9
Channen Fletcher
63
58
121
$8
9
Scott Blackburn
58
63
121
$8
11
Joshua Sgambellone
62
61
123
12
David Pawlicki
67
57
124
13
Codie McCarthy
62
63
125
13
Devin Frankart
59
66
125
15
Nick Domschot
66
60
126
16
Christopher Yackee
67
60
127
17
Andrew Saxer
70
59
129
18
Reid Slough
66
71
137

MA4

Round 1: Opdycke Park - BCC temp, 18 holes, par 57

Round 2: Opdycke Park - BCC temp, 18 holes, par 57

Player
R1
R2
Total
Payout
1
Jeremy Chen
62
57
119
$80
2
Dan Marshall
60
59
119
$60
3
Kage Little
65
60
125
$50
4
Patrick Mahorney
62
64
126
$30
5
Jesse 刀
70
59
129
$11
5
Jordan Meyers
62
67
129
$11
7
Jacob Legge
65
66
131
8
Jamie Hukilll
68
67
135
9
Carlos Spriggs
70
72
142
10
Sam Ward
79
75
154
11
Jeffery Hare
76
86
162

FA1

Round 1: Opdycke Park - BCC temp, 18 holes, par 57

Round 2: Opdycke Park - BCC temp, 18 holes, par 57

Player
R1
R2
Total
Payout
1
Treya Brown
64
75
139
$44
2
Brandie Verhoff
71
76
147

FA4

Round 1: Opdycke Park - BCC temp, 18 holes, par 57

Round 2: Opdycke Park - BCC temp, 18 holes, par 57

Player
R1
R2
Total
Payout
1
Joan Core
86
81
167
$22