All Joes presented by Mustang Rentals Ltd.
Staff
Tournament Director
Josh Stokmans
About this tournament
All Joes is a 1 day, 2 round PDGA sanctioned c-tier tournament held at Toboggan Hill Disc Golf Park in Fort St John, BC. We will be playing a new 18 hole layout utilizing the original 9 holes and 9 new ones.
Each player will be receiving a premium plastic disc as their player pack, provided by Running Chains. There will be prizes for each division.
If you have never played a tournament before and are fairly new to disc golf, we recommend FA4 for women and MA4 for men

Mustang Rentals Ltd. is sponsoring the event and providing bathroom facilities

Kili Landscapes from GP is providing very cool merch for prizes
Refund policy
FSJ Disc Sports Club is responsible for all refunds/cancellations.
Final Results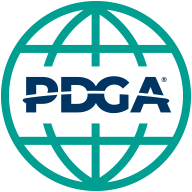 PDGA results at

https://www.pdga.com/tour/event/72408
MA1

Round 1: Toboggan Hill - Tourney Layout, 18 holes, par 56

Round 2: Toboggan Hill - Tourney Layout, 18 holes, par 56

Player
R1
R2
Total
1
David Rattigan
54
51
105
1
Josh Stokmans
55
50
105
3
Tim Atchison
53
53
106
4
Caleb Smith
55
52
107
5
Sam McColman
60
54
114
6
Alex Adkins
56
62
118

MA2

Round 1: Toboggan Hill - Tourney Layout, 18 holes, par 56

Round 2: Toboggan Hill - Tourney Layout, 18 holes, par 56

Player
R1
R2
Total
1
John Kilian
56
57
113
1
Jonathan Auger
59
54
113
3
Brenden Wilson
54
60
114
3
Curtis Smith-Giesbrecht
57
57
114
5
Brant Churchill
58
58
116
6
Jakub Horak
62
58
120
7
Ondrej Ferby
65
60
125
8
Jeremiah Coles
65
67
132

MA3

Round 1: Toboggan Hill - Tourney Layout, 18 holes, par 56

Round 2: Toboggan Hill - Tourney Layout, 18 holes, par 56

Player
R1
R2
Total
1
Steven Ford
58
59
117
2
Todd Smith-Salter
58
60
118
3
Alex Logan
59
65
124
4
Ron Freeman
60
65
125
5
Ben Williamson
64
63
127
5
Kevin Zarifeh
68
59
127
5
Nick Mclane
60
67
127
8
Kirk Ralph
65
63
128
9
Vance Shawchek
66
63
129
10
Robby Solomon
68
64
132

MA4

Round 1: Toboggan Hill - Tourney Layout, 18 holes, par 56

Round 2: Toboggan Hill - Tourney Layout, 18 holes, par 56

Player
R1
R2
Total
1
Dan Hodson
64
62
126
2
Robert Jones
67
67
134
3
Patrick Neis
73
70
143
3
Zachary Buller-Simmons
71
72
143
5
Nick Shawchek
75
72
147
6
Walter Neis
146
160
306

FA1

Round 1: Toboggan Hill - Tourney Layout, 18 holes, par 56

Round 2: Toboggan Hill - Tourney Layout, 18 holes, par 56

Player
R1
R2
Total
1
Elena Warkentin
58
65
123
2
Jenna Stokmans
67
64
131