Aces over Bombs 2023
Staff

Tournament Director
Coleman Elkins
About this tournament
Come enjoy the thrill of Aces over Bombs! This is always an incredibly fun 2 round event that tests precision and accuracy of every player.

The first round is all about close pin accuracy as we have the pins set in the short locations for 20 chances at an ace. What makes an ace more fun?? Knowing that if you hit an ace there is added cash to the pot this round!

The second round opens up the course layout and tests those arms to see who can not only hit the long drive but also set themselves up for the next shot. This round we will have the pins set to the longest positions the course offers giving you a chance to display your power and accuracy.

Must have at least 3 to form a division. If less, players will be combined into other divisions. We will do our best to place players with appropriate skill or age.

We will have MVP discs players packs. Come join us for a unique layout!
Refund policy
Refund policy
Columbus Georgia Disc Golf Club is responsible for all refunds/cancellations.

Withdrawal refunds ( Minus Fees )

> 30 days prior - 100%

15-29 days prior - 100% if spot is filled by someone else, if not filled 40% refund or player's pack pickup

< 14 days prior - 100% if spot is filled by someone else, or player's pack pickup

48 hours prior - no refund, player's pack pickup available
No show - no refund, no player's pack
Location
Flatrock Park
Columbus, GA
Get Directions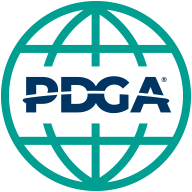 Event results available at

https://www.pdga.com/tour/event/74203