7th Annual Stonestreet Memorial
Staff
Tournament Director
Dustin Alcorn
About this tournament
PLEASE PRE PAY ONLINE ONLY!

Please try to register through DGS but we may be able to help by offering other way to pay for the event.

$2 optional ace fund. If ace is hit funds will be sent through PayPal or Google Pay.
(In the event no ace is hit HALF of the ace fund will go to the SCDGA & HALF will roll over to the 2021 HOC Classic in August)

21 hole layout this year. There will be (1) temp hole after hole 1 & (2) temp holes after hole 15.

OB sheets will be emailed to all participants & it will be up to each competitor to read & know the OB sheet. In event of a playoff the playoff will play a loop of holes 2-6 until the playoff is won.

UPDATE (3/23/21): Round 1 tee times will start at 7:00am & run through at least 10:30am. We're planning for a 1 hour 20 min break between rounds. Round 2 tee times will start at 11:00am & run through 2:30pm.Tee times in 10 minute increments. The plan is to single tee off hole 2 with a break in between rounds one & two. NO RESHUFFLING OF GROUPS. YOU'LL PLAY WITH THE SAME GROUP BOTH ROUNDS. (So if your tee time is 7:00am round 1 your tee time will be 11:00am for round 2 & so on. Please plan accordingly!

MUST have at least (3) people to form a division. If there isn't (3) we will ask you to choose another division.

PDGA Live Scoring WILL be the primary source of score keeping.

AM players pack will have the proper retail value to adhere to the PDGA Standard. Could be but not limited to a disc or a towel.

PRO payouts will be sent electronically either PayPal or Google Pay.

There are other parks within a short 1-2 mile drive of Oak Ledges that have large fields to warm up in. (Bottoms Park, Wampler Park, & Community Park) We ask that you NOT warm up on the course since tee times are being used & take advantage of the other parks to warm up. Baskets will be available near pavilion for putting practice as well.

WE ASK THAT YOU SHOW UP TO HOLE 2 5 MINUTES BEFORE YOUR TEE TIME.

All payouts will be to the PDGA standards.
Refund policy
Stark County Disc Golf Association is responsible for all refunds/cancelations.

Cancellation 30 Days Prior to Event = 100% Refund minus Paypal/DGscene Fees.

Cancellation >15 Days Prior to Event = 75% Refund minus Paypal/DGScene Fees.

Cancellation <15 Days Prior to Event = 50% Refund minus Paypal/DGScene Fees.

Day Of Event "No Call / No Show" = 0% Refund
Location
Lincoln Park (Oak Ledges)
Massillon, OH
Get Directions
Final Results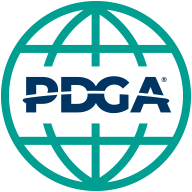 PDGA results at

https://www.pdga.com/tour/event/49324
MPO

Round 1: Lincoln Park (Oak Ledges) - Lincoln 21 Hole Layout, 21 holes, par 63

Round 2: Lincoln Park (Oak Ledges) - Lincoln 21 Hole Layout, 21 holes, par 63

Player
R1
R2
Total
Payout
1
Cody Dockrill
55
49
104
$326
2
Andy Martin
56
53
109
$220
3
Ben Creger
59
52
111
$150
3
Mike Rickerd
56
55
111
$150
5
Brendan Beeney
59
54
113
$93
6
Justin Worrell
56
57
113
7
Matt Hill
55
60
115
$64
7
Mike Hill
58
57
115
$64
9
Geoff Bennett
57
59
116
10
Nick Schultz
61
56
117
11
Jeremy Cavanaugh
60
58
118
12
Christopher Rymer
60
61
121
12
Matt Pilch
62
59
121
12
Vinny Montanari
62
59
121
15
Justin Shonk
62
60
122
15
Matt Rosier
63
59
122
17
Nate Langer
58
66
124
17
Tyler Pelton
60
64
124
19
Kyle Miller
63
69
132

MA1

Round 1: Lincoln Park (Oak Ledges) - Lincoln 21 Hole Layout, 21 holes, par 63

Round 2: Lincoln Park (Oak Ledges) - Lincoln 21 Hole Layout, 21 holes, par 63

Player
R1
R2
Total
Payout
1
Steven Gandee
59
58
117
$115
2
Andrew Greenslade
63
55
118
$85
3
Jonathon Grgat
65
56
121
$68
4
Michael Knepp
64
59
123
$56
5
Avery Rair
61
63
124
$45
6
Benjamin Rahe
65
60
125
$36
7
James Orth
62
64
126
$27
7
Joshua Jones-Lovelien
65
61
126
$27
9
Cory Green
65
63
128
9
Gabe Lopez
64
64
128
9
Zeke King
63
65
128
12
Alex Williamson
66
66
132
12
Nicholas Blair
63
69
132
14
Josh Lavelle
70
64
134
14
Stephen Kolbus
69
65
134
16
KENNY KWONG
67
69
136

MA40

Round 1: Lincoln Park (Oak Ledges) - Lincoln 21 Hole Layout, 21 holes, par 63

Round 2: Lincoln Park (Oak Ledges) - Lincoln 21 Hole Layout, 21 holes, par 63

Player
R1
R2
Total
Payout
1
Ryan Sturm
66
62
128
$68
2
Jesse Santiago
65
66
131
$40
3
Bryon Szabo
70
69
139
4
Jason William Eggers
78
79
157

MA50

Round 1: Lincoln Park (Oak Ledges) - Lincoln 21 Hole Layout, 21 holes, par 63

Round 2: Lincoln Park (Oak Ledges) - Lincoln 21 Hole Layout, 21 holes, par 63

Player
R1
R2
Total
Payout
1
Craig Fernandez
61
60
121
$68
2
Bill Vaughn
67
61
128
$40
3
Shawn Randall Sr
74
72
146
4
David M Byers
80
74
154

MA2

Round 1: Lincoln Park (Oak Ledges) - Lincoln 21 Hole Layout, 21 holes, par 63

Round 2: Lincoln Park (Oak Ledges) - Lincoln 21 Hole Layout, 21 holes, par 63

Player
R1
R2
Total
Payout
1
Trent Osborn
61
61
122
$92
2
Timothy Rastetter
63
62
125
$81
3
Kris Plona
66
62
128
$76
4
Scott Summers
66
63
129
$62
4
Sean Kilrain
67
62
129
$62
6
Joseph Schank
63
67
130
$54
7
Michael Konopka
71
61
132
$40
7
Nate Steinhour
65
67
132
$40
9
Collister FAHIE
71
63
134
$11
9
DC Roth
66
68
134
$11
9
Steve "Reno" Haney
68
66
134
$11
12
Joseph Bishop
68
67
135
13
Braden Hanahan
66
70
136
13
Kraigg Hoffmann
68
68
136
15
Ian McCue
67
71
138
16
Owen Rair
68
71
139
17
Jeremy Pilch
70
70
140
18
Paolo Buell
71
71
142
19
Taylor Williams
73
71
144
20
Chris Gillis
73
77
150

MA3

Round 1: Lincoln Park (Oak Ledges) - Lincoln 21 Hole Layout, 21 holes, par 63

Round 2: Lincoln Park (Oak Ledges) - Lincoln 21 Hole Layout, 21 holes, par 63

Player
R1
R2
Total
Payout
1
Rod Kaiser
64
64
128
$68
2
Landon Morucci
67
66
133
$64
2
Michael Beavers
65
68
133
$64
4
Nick Kapottos
61
73
134
$56
5
Richard Brugh
67
70
137
$53
6
Dalton Burk
67
71
138
$48
7
CJ Heckel
75
64
139
$45
8
Heath Dawson
68
72
140
$40
8
James Petite
72
68
140
$40
10
Brian Heckman Jr
70
71
141
$33
10
Christian A Martin
74
67
141
$33
12
Nathaniel Berens
74
68
142
$27
13
Scott C Williams
74
69
143
$23
14
Austin Netting
74
73
147
14
Ryan Lynch
74
73
147
16
Jonathan Pelc
75
74
149
16
William Black
74
75
149
18
Anthony Accordino
84
67
151
18
Ian Brockway
76
75
151
18
James Craighead
75
76
151
21
Josh Cale
77
75
152
22
John Rair
82
72
154
23
Gabriel Lidderdale
79
76
155
24
Emmett Morton
80
76
156
25
Braden Ray
79
78
157
26
James McDole
80
83
163

MA4

Round 1: Lincoln Park (Oak Ledges) - Lincoln 21 Hole Layout, 21 holes, par 63

Round 2: Lincoln Park (Oak Ledges) - Lincoln 21 Hole Layout, 21 holes, par 63

Player
R1
R2
Total
Payout
1
Chad Baumann
64
71
135
$50
2
Michael Thornton
72
64
136
$36
3
Nick Janisko
73
73
146
$24
4
Jon Dagata
79
73
152
5
Rick Haught
83
76
159

FA2

Round 1: Lincoln Park (Oak Ledges) - Lincoln 21 Hole Layout, 21 holes, par 63

Round 2: Lincoln Park (Oak Ledges) - Lincoln 21 Hole Layout, 21 holes, par 63

Player
R1
R2
Total
Payout
1
Jill Rafferty
78
69
147
$46
2
Ashton Doyle
79
74
153
$35
3
Carly U
74
80
154
$24
4
Tera Townsend
79
78
157
$14
5
Taylor Rahe
82
79
161
6
Jennifer Fechheimer
84
83
167
7
Norma Santiago
93
93
186