5th Annual Swordstone Shiver Frozen by Mint
Added cash $750
Staff
About this tournament
Our 5th Annual Swordstone Shiver ya'll! Can you believe it!!! This year our title sponsor is Mint Discs - Frozen by Mint.

Also new this year - the 5th Annual Swordstone Shiver joins the HOTT tour as a points event. So come get those extra HOTT points.

This will be a 2-day PDGA sanctioned B-tier. 1 round per day with tee times posted the night before.

A Pool - MPO, MP40, and MA1
B Pool - All other divisions

BYOP doubles on Friday the 24th.

Kanjam tournament and players party on Saturday night.

Camping is available for $5/night per person.

Anyone who enters property must sign in at HQ
To get their wristband and sign their waiver.

Inner Peace Disc Golf handling payout.
Refund policy
Swordstone DGC is responsible for all refunds and cancellations.

Last day for a full refund is 02/23 by 6pm.

After that, you'll get a 50% refund if notified before start of tournament.

Otherwise no refund for no call, no shows.
Final Results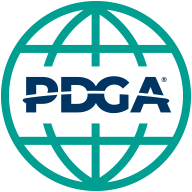 PDGA results at

https://www.pdga.com/tour/event/65505
MPO

Round 1: Swordstone DGC - Regular tees, 18 holes, par 57

Round 2: Swordstone DGC - Regular tees, 18 holes, par 57

Player
R1
R2
Total
Payout
1
Sam DiCarlo
49
50
99
$350
2
Ian Fredrickson
50
52
102
$221
3
Connor Painter
51
52
103
$162
4
Bonner Butler
49
56
105
$119
5
Brian Dudney
47
59
106
6
Joshua Matheison
53
57
110
7
Scott Turner
59
62
121
8
Martin Pierce
60
62
122

MP40

Round 1: Swordstone DGC - Regular tees, 18 holes, par 57

Round 2: Swordstone DGC - Regular tees, 18 holes, par 57

Player
R1
R2
Total
Payout
1
Jeremy Mount
51
57
108
$437
2
Erik Lee
55
57
112
$240
2
Jay Yeti Reading
56
56
112
$240
4
Justin Ashton
57
60
117
$148
5
RAUL ALBAREZ
54
64
118
6
Jeremiah Duke
59
60
119
6
Robert Herzog
58
61
119
6
Shawn Burton
62
57
119
9
Daniel Sweet
64
61
125
10
Carl Wren
61
65
126

FPO

Round 1: Swordstone DGC - Regular tees, 18 holes, par 57

Round 2: Swordstone DGC - Regular tees, 18 holes, par 57

Player
R1
R2
Total
Payout
1
Carlea Kubicek
61
62
123
$106

MA1

Round 1: Swordstone DGC - Regular tees, 18 holes, par 57

Round 2: Swordstone DGC - Regular tees, 18 holes, par 57

Player
R1
R2
Total
Payout
1
Bowman Brannon
52
52
104
2
Austin Hoang
54
59
113
2
Mykael Cooper
54
59
113
4
Trevor Byars
56
58
114
5
Jacob Geesin
56
59
115
6
Grant Wilburn
59
57
116
6
Jacob Zachary Pollard
59
57
116
8
Cade Woolley
56
61
117
8
Kasper Pieters
62
55
117
10
Diego Mancha Dominguez
60
59
119
11
Robert Garza
57
63
120
12
Matt Knoch
56
65
121
13
Robert Wood
59
63
122
14
Calvin Gust
64
59
123
14
Justin Windsor
56
67
123
16
Alex Bossen
66
58
124
16
Cheay Keomany
60
64
124
18
Andrew Locascio
57
68
125
18
Braden Vacek
60
65
125
20
Mason Mueller
57
69
126
21
Mark Newton
63
64
127
22
Rand Fredrickson
59

-

59

MA40

Round 1: Swordstone DGC - Regular tees, 18 holes, par 57

Round 2: Swordstone DGC - Regular tees, 18 holes, par 57

Player
R1
R2
Total
Payout
1
Jarrod Belk
56
59
115
2
Jeremy Miller
56
64
120
2
Jeremy Woodard
59
61
120
2
Richard Lee
63
57
120
2
Todd Copenhaver
64
56
120
6
Andy Gonzalez Jr
61
60
121
7
Mark Anschultz
65
58
123
7
Ryan Morris
61
62
123
9
Adam Dyer
63
61
124
9
Jason Lilleboe
62
62
124
11
Dusan Kwiatkowski
61
64
125
12
Oliver Pollard
61
66
127
13
Chris Lee
67
66
133
13
Robert Camarillo
63
70
133
15
Carris Florie
69
65
134

MA50

Round 1: Swordstone DGC - Regular tees, 18 holes, par 57

Round 2: Swordstone DGC - Regular tees, 18 holes, par 57

Player
R1
R2
Total
Payout
1
David Meredith
55
59
114
$64
2
Jason Erickson
56
61
117
$41
3
Rick Zerby
63
57
120
$30
4
Kenny Roycroft
57
64
121
5
Bobby Bird
70
69
139

MA2

Round 1: Swordstone DGC - Regular tees, 18 holes, par 57

Round 2: Swordstone DGC - Regular tees, 18 holes, par 57

Player
R1
R2
Total
Payout
1
Cody Dupuy
55
54
109
2
Joseph Wells
58
57
115
2
Landon Williams
55
60
115
4
Janek Lehr
61
55
116
5
Jesus Banda
59
58
117
6
Daniel Hamric
55
63
118
6
Ryan Wagner
63
55
118
8
Brooks McGee
57
62
119
8
Eric Bennett
57
62
119
10
Keaton Estes
63
57
120
10
Lionel Crutchfield
60
60
120
10
Logan Kitchen
60
60
120
13
Bogey Brandon
59
62
121
13
Wilson Grebe
61
60
121
15
Nate Powell
60
62
122
16
Benjamin Navarro
60
63
123
16
Kenny Pennie
62
61
123
18
Callum Poole
62
63
125
18
Dakota Scott
64
61
125
18
Gabe Saucedo
62
63
125
18
Paul Shick
60
65
125
22
Stephen R Graham
67
59
126
23
Nathan Onks
59
68
127
24
Aaron Mink
65
63
128
25
Russell Wander
63
66
129
26
Austin Blackmon
67
66
133
26
Jonny Levine
67
66
133
28
Stephen Hernandez
73
69
142

MA3

Round 1: Swordstone DGC - Regular tees, 18 holes, par 57

Round 2: Swordstone DGC - Regular tees, 18 holes, par 57

Player
R1
R2
Total
Payout
1
Lee Fleming
55
60
115
$93
2
Joseph Bird
60
60
120
$81
3
Jason Allen
64
57
121
$76
4
Daniel Freeberg
60
63
123
$62
4
Nick Barr
64
59
123
$62
6
Eric Goodyke
61
64
125
$49
6
JT Gulledge
63
62
125
$49
8
Travis E Saldana
70
57
127
$38
9
Andy Byrd
61
67
128
$15
9
David Bregger
63
65
128
$15
11
Gerry Reyelts
63
66
129
12
JoJo Mathews
65
68
133
12
Jordan Stermer
68
65
133
14
Martin Ford
66
68
134
15
Stephen Fumagalli
67
68
135
16
Jacob Mink
69
67
136
17
Garrett Moore
70
67
137
18
Dustin Lewis
71
69
140
19
Eric Rivers
69
72
141
20
Felipe Dolago
90
85
175

FA1

Round 1: Swordstone DGC - Regular tees, 18 holes, par 57

Round 2: Swordstone DGC - Regular tees, 18 holes, par 57

Player
R1
R2
Total
Payout
1
Emma Rafuse
65
61
126
2
Destyne Martinez
69
64
133
3
Jessica Hopper
65
70
135
4
AMANDA HART
72
67
139
5
Sarah Szirbik
71
69
140
6
Rachel Devereaux
75
71
146

FA3

Round 1: Swordstone DGC - Regular tees, 18 holes, par 57

Round 2: Swordstone DGC - Regular tees, 18 holes, par 57

Player
R1
R2
Total
Payout
1
Kimberly Carnline
80
71
151
$49
2
Brittany Paxman
77
82
159
$32
3
Hannah Shoemaker
85
84
169

FA4

Round 1: Swordstone DGC - Regular tees, 18 holes, par 57

Round 2: Swordstone DGC - Regular tees, 18 holes, par 57

Player
R1
R2
Total
Payout
1
Chasity Beatty
84
87
171
$54
2
Marissa Morales
87
88
175