5th Annual PHX Fund
Staff
Tournament Director
Kristy Moore
About this tournament
Please join us for the 5th Annual PHX Fund charity tournament benefiting the PHX Fund For Adapted Technology.

The PHX Fund for Adapted Technology is a 501(c)3 recognized non-profit organization with the mission to help provide adapted tools to youth with physical disabilities to participate in all aspects of life. A portion of each entry fee and all proceeds from the event will benefit the non-profit directly.

Layout:
A Pool - Gold Tees (Longest Tee)
B Pool - Blue Tees (Middle Tee)
C Pool - Red Tees (Shortest Tee)

The layouts are subject to change and may change for specific holes, please refer to the caddy guide, when published, for the exact layout for your division.

Format:
Two Rounds (Shotgun Start)

Registration opens for all women's divisions on August 18th, 8:00 PM. Registration opens for all other divisions on August 20th, 8:00 PM.
Refund policy
Columbus Flyers Disc Golf Club is responsible for all refunds/cancellations.
Location
Alum Creek State Park
Galena, OH
Get Directions
Final Results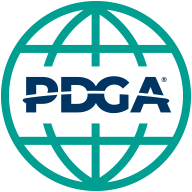 PDGA results at

https://www.pdga.com/tour/event/53735
MP40

Round 1: Alum Creek State Park - The Players Course Gold Tees to Yellow Baskets, 18 holes, par 54

Round 2: Alum Creek State Park - The Players Course Gold Tees to Yellow Baskets, 18 holes, par 54

Player
R1
R2
Total
Payout
1
Steve Duros
55
60
115
$70
2
George Scott
73
69
142

FPO

Round 1: Alum Creek State Park - The Players Course Blue Tees to Yellow Baskets, 18 holes, par 54

Round 2: Alum Creek State Park - The Players Course Red Tees to Yellow Baskets, 18 holes, par 54

Player
R1
R2
Total
Payout
1
Lisa Warner
67
64
131
$35

MA1

Round 1: Alum Creek State Park - The Players Course Gold Tees to Yellow Baskets, 18 holes, par 54

Round 2: Alum Creek State Park - The Players Course Gold Tees to Yellow Baskets, 18 holes, par 54

Player
R1
R2
Total
Payout
1
Dan Jones
59
62
121
$120
2
Thomas Neel
64
61
125
$85
3
Cory Clark
62
64
126
$65
4
Keith Tebbe
64
66
130
$45
5
Jake Phillips
67
64
131
$35
6
Dallas Craft
65
69
134
7
Clay Hartness
65

-

65
7
Graham Ervin
65

-

65
7
Jack Chriss
65

-

65
10
Michael Chriss
68

-

68

MA40

Round 1: Alum Creek State Park - The Players Course Blue Tees to Yellow Baskets, 18 holes, par 54

Round 2: Alum Creek State Park - The Players Course Blue Tees to Yellow Baskets, 18 holes, par 54

Player
R1
R2
Total
Payout
1
Jonathan R Sauer
55
56
111
$145
2
Keven Kronenberg
51
60
111
$105
3
Kevin Reichert
57
55
112
$75
3
Robert Moore
54
58
112
$75
5
Mike Nevett
57
57
114
$55
6
Jacob Kocher
52
66
118
$35
6
Paul Devine
58
60
118
$35
8
Robert Corby
58
61
119
9
Frank Garcia
57
63
120
10
James Becker
60
61
121
11
Dave Rochus
61
63
124
12
Bryon West
66
59
125
13
Bill Miller
67
66
133
14
Rob Martin
70
64
134
15
Paul M Franey
63

-

63

MA2

Round 1: Alum Creek State Park - The Players Course Blue Tees to Yellow Baskets, 18 holes, par 54

Round 2: Alum Creek State Park - The Players Course Blue Tees to Yellow Baskets, 18 holes, par 54

Player
R1
R2
Total
Payout
1
Jace Weber
53
53
106
$95
2
Jamie Kern
54
58
112
$70
3
Jacob Walker
57
57
114
$50
4
Jon Cottrill
53
63
116
$30
5
Ryan Molka
60
57
117
6
Joe Campbell
54
65
119
7
Jason Stewart
61
61
122

MA3

Round 1: Alum Creek State Park - The Players Course Red Tees to Yellow Baskets, 18 holes, par 54

Round 2: Alum Creek State Park - The Players Course Red Tees to Yellow Baskets, 18 holes, par 54

Player
R1
R2
Total
Payout
1
Vincent Pardi
55
54
109
$115
2
Matt Lorz
54
56
110
$100
3
David Hayman
56
55
111
$95
4
Brian Cataldi
54
59
113
$80
4
Ian Ivanoff
56
57
113
$80
6
Matthew Haws
53
61
114
$65
7
Dave Mazza Jr.
60
58
118
$55
8
Joshua Hipsher
57
62
119
$25
8
Matthew Seeds
62
57
119
$25
8
Steve Bayless
59
60
119
$25
11
Eddy Obbish
59
61
120
12
Ben Schreiber
60
61
121
12
David Schnese
55
66
121
12
Eric Newell
60
61
121
15
Codey Ashbaugh
61
62
123
16
Scott Candela
61
63
124
17
Micah Kuhn
67
62
129
18
Nicholas Lorenzi
65
71
136
19
Jared A. Miller
69
68
137

FA2

Round 1: Alum Creek State Park - The Players Course Red Tees to Yellow Baskets, 18 holes, par 54

Round 2: Alum Creek State Park - The Players Course Red Tees to Yellow Baskets, 18 holes, par 54

Player
R1
R2
Total
Payout
1
Brittany Allison
62
61
123
$35

FA3

Round 1: Alum Creek State Park - The Players Course Red Tees to Yellow Baskets, 18 holes, par 54

Round 2: Alum Creek State Park - The Players Course Red Tees to Yellow Baskets, 18 holes, par 54

Player
R1
R2
Total
Payout
1
Melanie Kemp
64
74
138
$65
2
Lacie Buckner
66
77
143
$40
3
Lana Knoetgen
73
79
152