3rd Annual Majette Monster Mash presented by BookThatCondo.com
Added cash $750
Staff
The Man with a Plan
Tyler Searle
Tournament Director
Brent Gann Helsing
About this tournament
It's back! The longest running Halloween themed tournament in Northwest Florida is returning for year three. This 1 day, 2 round B-Tier promises to be a blast and we are looking forward to everyone coming to it.

Pools
Blues - MPO/MA1
Whites - MA40/MA50/MA2/FPO/FA1
Reds - MA3/MA4/MJ15/FJ15/FA3

Tyler Searle and the RV will be ON SITE again!

We will have a payout to the RV and a generous player's pack. The player's pack will consist of a disc golf survival kit. Items TBD, but expect items that are critical to a tournament weekend for a lot of players, but can be used in other places too.

Players Pack
- Custom stamped disc
- Majette Branded Backpack (filled with goodies below)
- Custom towel
- First aid kit
- Nalgene Narrow Mouth Water Bottle
- Custom Sunglasses
- Temporary Tattoo

$14 per player to payout (could shift)

We will also have awards for the best costume and the best mustache.
Refund policy
Bay County Disc Golf Club is responsible for all refunds/cancellations and will be handled in accordance with the PDGA refund policy 1.03 in the Competition Manual.

All withdrawals may be subject to a handling fee to not exceed $10.

Withdrawal refunds (minus handling fee)
> 30 days prior - 100%
15-29 days prior - 100% if spot is filled by someone else, 50% if not or player's pack pickup
< 14 days prior - 100% if spot is filled by someone else, 50% if not or player's pack pickup
48 hours prior - no refund, player's pack pickup available
No show - no refund, no player's pack

If a division is vacated due to lack of participation, all participants will be notified and allowed to either change divisions or receive a 100% refund with no handling fee within 72 hours of the change of division notification.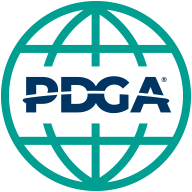 Event results available at

https://www.pdga.com/tour/event/62745