2nd Annual Beat the Heat Jonesville
Staff
Tournament Director
Benjamin Fox
About this tournament
This will be a one round shotgun start tournament. Check-in beginning at 7:30am. All participants will tee off at 8:30am from your assigned starting hole. $30 registration fee for all divisions. $2 of every amateurs' entry will be donated to the Gainesville Chain Hawks Disc Golf Club. There will also be a Ring of Fire after the awards ceremony!

Pro divisions payout 100% of entry fees. Amateur divisions are player's pack only.

Player's Pack will be a Westside Discs VIP Seer and a $10 voucher to the Fox Fliers merchandise store on site.

Optional Ace Pot and CTP. Any ace pays an equal share of the pot. If no aces are hit, there will be a throw off to Hole 1 at the end of the tournament. The closest throw will receive 50% of the pot. The second closest throw 25% of the pot. The remaining 25% will be donated to the Gainesville Chain Hawks Disc Golf Club to go towards the 12th Annual Chain Hawk Open.

Pad Assignments are as follows:
-All pro divisions, MA1, MA2, MA40, and FA1 will play long pads.
-All other divisions will play shorts.

Must have 3 registered for a division. Any division with less than three (other than juniors and women's) will have the participants moved to the next most appropriate division at the time they check-in.

*All times listed in the schedule are estimated times and could be delayed due to pace of play or weather.
Refund policy
Fox Fliers is responsible for all refunds/cancellations.
Location
Jonesville DGC
Gainesville, FL
Get Directions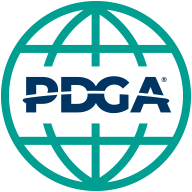 Event results available at

https://www.pdga.com/tour/event/71729