2023 USDGC Doubles Main Event
Staff

Assistant Tournament Director
Dave George
Tournament Director
Chad Sullivan
About this tournament
Welcome to the 2023 USDGC Doubles Main Event

This is the premier US Doubles Championship and is the culmination of the 2023 qualifier series. Congrats you have made to our big dance! Our mission is to create a professional event that is catered specifically around the players. We strive for your experience to be second to none.

This year's event will consist of 2 pools competing on 2 courses over 3 days. After the second day of competition the field will be cut to the top 50 men's teams (and tied) and the top 20 female teams (and tied) for the final round on Sunday Oct. 1st to be held on the Camp Canaan Riverbend Course. We will be using the "Best Shot" format for all rounds of doubles competition in 2023.

There will be a consolation round with tons of prizes and CTP's for any team that does not make to the final day of competition. The consolation round will be held at the Spectator Course at Winthrop located on the golf course. More details will be sent out on the weekend for those interested in playing.

Registration information

This years event will feature the "Win and you're In" registration process. Teams that come in 1st place at any regional qualifier as well as the top 5 teams from the 2022 main event will be able to register for the main event immediately.
2nd and 3rd Place teams are qualified for the main event and will be able to register starting Sept. 4th. Details and the special code will be sent to all players via email prior to open registration for all qualified teams

Event Details

This year's event will feature an amazing player pack that will exceed your entry fee in value. This year's pack will include 2 premium discs (1 being a Halo Star disc) a performance jersey that will be gender specific and other awesome goodies!

MA1 - Winthrop USDGC Layout / Camp Canaan Riverbend Gold Layout
FA1 - Winthrop TPWDGC Layout / Camp Canaan Riverbend White Layout

We will also have merch payout provided by Disc Golf United for the top 40% of the field after the cut. And as always we will be providing water and a snack oasis for both courses to help keep you energized for your round.
Refund policy
Innova Champion Discs is responsible for all refunds/cancellations.
Locations
Winthrop University
Rock Hill, SC
Get Directions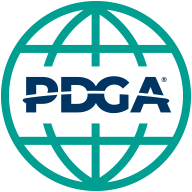 Event results available at

https://www.pdga.com/tour/event/74526