2023 Borracho Cup Presented by La Piccola Pizza & Cuello's Distillery
Staff
Tournament Director
Chris DND Leonard
About this tournament
To Register Email: [email redacted] - include your name, division and PDGA#

Sanctioned Disc Golf on the Cerros Maya Course.

Trophy for 1st Place.

New Disc and a Bottle of Rum for All Amateur's as well as a 2 for 1 Pizza Coupon for La Piccola Pizza in Corozal.

Lunch will be available for pre order/pre purchase at Blackbeard's between rounds.
Refund policy
Cerros Maya Disc Golf Club is responsible for all refunds/cancellations.
Location
Cerros Maya DGC
Corozal, Belize
Get Directions
Final Results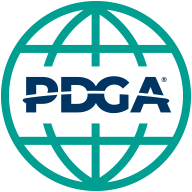 PDGA results at

https://www.pdga.com/tour/event/66229
MP40

Round 1: Cerros Maya DGC - Cerros Maya Throwdown, 18 holes, par 56

Round 2: Cerros Maya DGC - Cerros Maya Throwdown, 18 holes, par 56

Player
R1
R2
Total
Payout
1
Chris DND Leonard
61
60
121
$100
2
Graham Walker
66
65
131

MA1

Round 1: Cerros Maya DGC - Cerros Maya Throwdown, 18 holes, par 56

Round 2: Cerros Maya DGC - Cerros Maya Throwdown, 18 holes, par 56

Player
R1
R2
Total
Payout
1
Dominic Caal
56
55
111

MA40

Round 1: Cerros Maya DGC - Cerros Maya Throwdown, 18 holes, par 56

Round 2: Cerros Maya DGC - Cerros Maya Throwdown, 18 holes, par 56

Player
R1
R2
Total
Payout
1
Peter Laird
49
51
100
2
Mark Phelps
58
68
126
3
Matthew Skwarto
64
68
132
4
Eric Burson
77
89
166

MA60

Round 1: Cerros Maya DGC - Cerros Maya Throwdown, 18 holes, par 56

Round 2: Cerros Maya DGC - Cerros Maya Throwdown, 18 holes, par 56

Player
R1
R2
Total
Payout
1
Florentin Penados
77
79
156

MA2

Round 1: Cerros Maya DGC - Cerros Maya Throwdown, 18 holes, par 56

Round 2: Cerros Maya DGC - Cerros Maya Throwdown, 18 holes, par 56

Player
R1
R2
Total
Payout
1
Dustin Cardinez
56
56
112
2
Jason Feliciano Uck
57
59
116

MA3

Round 1: Cerros Maya DGC - Cerros Maya Throwdown, 18 holes, par 56

Round 2: Cerros Maya DGC - Cerros Maya Throwdown, 18 holes, par 56

Player
R1
R2
Total
Payout
1
Rommel Uck
61
59
120
2
Blake Nelson
59
62
121
2
Lee Panti
64
57
121
4
Christopher Willey
60
65
125
5
Noah Grundmann
80
77
157
6
Tony Burson
79
88
167
7
Nelson Tzul
85
83
168

FA3

Round 1: Cerros Maya DGC - Cerros Maya Throwdown, 18 holes, par 56

Round 2: Cerros Maya DGC - Cerros Maya Throwdown, 18 holes, par 56

Player
R1
R2
Total
Payout
1
Rosemary Leonard
80
83
163
2
Donna Skwarto
83
84
167

MJ08

Round 1: Cerros Maya DGC - Cerros Maya Throwdown, 18 holes, par 56

Round 2: Cerros Maya DGC - Cerros Maya Throwdown, 18 holes, par 56

Player
R1
R2
Total
Payout
1
Jax Nelson
135

-

135

FJ10

Round 1: Cerros Maya DGC - Cerros Maya Throwdown, 18 holes, par 56

Round 2: Cerros Maya DGC - Cerros Maya Throwdown, 18 holes, par 56

Player
R1
R2
Total
Payout
1
Sofia Galicia
125

-

125

FJ08

Round 1: Cerros Maya DGC - Cerros Maya Throwdown, 18 holes, par 56

Round 2: Cerros Maya DGC - Cerros Maya Throwdown, 18 holes, par 56

Player
R1
R2
Total
Payout
1
Anna Galicia
138

-

138