2022 WilCat Double Header - Driven by Innova
Staff
Tournament Director
Kevin Eldredge
Tournament Director
Adrianna Eldredge
About this tournament
2 Rounds of 18 Holes, 1 Round at Cat Hollow and 1 Round at Wilco.
PDGA C-Tier event.
All AM's will receive a players pack disc as part of their entry fee.

Tournament Headquarters will be at Cat Hollow Disc Golf Course - We will be setup at the pavilion across the street from the course. This will be the site of the Players Meeting and for the awards ceremony.

A Pool: Round 1 at Cat Hollow, Round 2 at Wilco
B Pool: Round 1 at Wilco, Round 2 at Cat Hollow

Pool information is posted, but is still subject to change. Official Pool assignments, Course Assignments, and starting holes will be posted Friday evening.
Refund policy
4 The Chains DG is responsible for all refunds/cancellations.
We strictly adhere to PDGA Rules and Regulations regarding Refunds and Cancellations. $5 Cancellation Fee applies to any cancellation/refund. $5 Waitlist Fee is Non-Refundable
Locations
Williamson County Disc Golf Course
Leander, TX
Get Directions
Final Results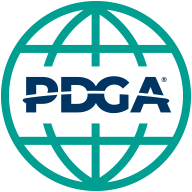 PDGA results at

https://www.pdga.com/tour/event/56834
MPO

Player
R1
R2
Total
Payout
1
Jimmy Martinez
44
52
96
$328
2
Joshua Walker
47
57
104
$225
3
Keith Braud
49
56
105
$171
4
Paul Southard
49
58
107
$119
4
Thomas Perks
52
55
107
$119
6
Joshua Ianno
49
59
108
$82
7
Robert B Tate
50
60
110
$67
8
Bruce Esquivel
53
58
111
$57
9
Anthony Pugh
52
60
112
$10
9
Ben Noyes
53
59
112
$10
9
Brandon Barnes
51
61
112
$10
9
Caleb Zuniga
49
63
112
$10
9
David Smith
49
63
112
$10
14
Ian Fredrickson
53
60
113
14
Mark Reynolds
54
59
113
16
Abel Salazar
50
66
116
16
Gregory Garcia
51
65
116
18
Tanner Sedra
50
68
118
19
Kirk Trevena
60
61
121
20
Joseph Pitt
57
65
122
21
Zachary North
58
67
125

MP40

Player
R1
R2
Total
Payout
1
Landon Williams
49
57
106
$109
2
Michael Andrews
54
70
124
$65
3
David Tschetter
60
73
133

MP50

Player
R1
R2
Total
Payout
1
RAUL ALBAREZ
49
67
116
$181
2
Matthew Kruse
53
64
117
$109
3
Stephen Gottner
54
66
120
4
Jake Thorp
57
65
122
5
Les McKay
58
70
128

FPO

Player
R1
R2
Total
Payout
1
Hali Trevena
59
71
130
$96
2
AMANDA HART
61
73
134

MA1

Player
R1
R2
Total
Payout
1
Joshua Saenz
48
59
107
2
Shelly Shinn
49
58
107
3
Christopher Malicoat
52
58
110
4
Kevin Byram
50
61
111
4
Paul Gillis
53
58
111
6
Andre Parent
50
62
112
6
Nicholas Whale
52
60
112
6
Will Anderson
53
59
112
6
William Ward
50
62
112
10
Abraham Garcia
47
67
114
11
Roy Munn III
53
62
115
12
Matt Eller
50
66
116
12
Zachary Wickham
53
63
116
14
David Heavner
57
61
118
14
Holcombe Huddleston
54
64
118
14
Jackson Cates
57
61
118
14
Jorge Angeles
56
62
118
18
Chad Norman Peters
56
63
119
18
Jeremy Marquette
57
62
119
18
Karl Drake
55
64
119
21
Alex Salazar
56
64
120
21
Logan Cothern
52
68
120
21
Noah Carrillo
53
67
120
24
Austin Ulmer
52
70
122
24
Jonathan Pacheco
56
66
122
26
Matthew Winkley
57
67
124

MA40

Player
R1
R2
Total
Payout
1
Cliff Adams
50
60
110
2
Steven Hamvay
53
66
119
3
Rick Garcia
55
68
123
4
Gary Bergeron
59
66
125
5
Andy Gonzalez Jr
58
70
128
5
George Jackson
56
72
128
7
Carris Florie
58
71
129
8
Christopher Carrillo
60
74
134

MA60

Player
R1
R2
Total
Payout
1
Lynn Mcnabb
69
59
128
2
Brad Smith
73
58
131
3
Hap Swenson
99
80
179

MA2

Player
R1
R2
Total
Payout
1
Jorge Rangel
58
50
108
2
Richard Lee
61
48
109
3
Noah Cothern
62
51
113
4
Jacob Magana
64
51
115
4
Steven Bleile
59
56
115
6
Marcus Salazar
64
52
116
7
Jeff Staton
64
53
117
7
Logan Kitchen
61
56
117
9
Nathan Dean
59
59
118
10
David Lund
66
53
119
10
Jeremy LaCaze
65
54
119
12
Dean Carlsen
62
58
120
12
Joe Padilla
67
53
120
14
Freddy Higgins
66
55
121
15
Bryan H
66
58
124
15
Phillip Johns
69
55
124
17
Calvin Gust
68
57
125
17
Chris Suarez
62
63
125
17
Hayden Bomgaars
68
57
125
17
Kody Lewis
73
52
125
17
Kyle Loth
69
56
125
22
Clinton Dixon
69
57
126
22
Daniel Guerra
67
59
126
24
Jared Sheets
71
56
127
25
Brian Saintomas
68
60
128
25
Justin Windsor
72
56
128
27
Robert Bills
70
60
130
28
Austin Jones
73
58
131
29
Hayden Prater
71
61
132
30
Jason Rogers
72
61
133
31
Ruben Dueñez
72
65
137
32
Jonny Levine
74
64
138

MA3

Player
R1
R2
Total
Payout
1
Edward Fowler
61
57
118
2
Robert Leslie
67
55
122
3
Benjamin Cates
65
58
123
3
Zane Reid
66
57
123
5
Gage Smith
68
57
125
6
Corey Hickman
71
55
126
6
Eric Perl
68
58
126
8
DJ Men-Yo
68
59
127
9
Bryan Bailey
73
55
128
9
Josh Armour
68
60
128
9
Sam Goodwin
66
62
128
9
Wilson Grebe
70
58
128
13
Max Rose
72
58
130
13
Miguel Guerrero
66
64
130
15
Zachary Kloepping
72
59
131
16
Clayton Hurlbut
73
59
132
17
Nate Ocel
69
64
133
18
Peter Steinmetz
72
64
136
19
Johnny Rios
75
64
139
19
William Ocel
78
61
139
21
David Klein
80
61
141
22
Angel Partida
80
62
142
22
Christopher Hall
70
72
142
24
Adam Cooley
79
66
145
24
Michael Sinclair
82
63
145
26
Christian Townsend
79
69
148
27
Joseph DEntrone
87
72
159
28
Gareth Cook
888

-

888

MA4

Player
R1
R2
Total
Payout
1
Scott Vautrain
64
73
137
2
Forrest Brunner
71
77
148
3
Christopher Jones
72
81
153
4
Daniel R Bearden
74
93
167

FA2

Player
R1
R2
Total
Payout
1
Theresa Garcia
75
62
137
2
Jessica Hopper
77
68
145
3
Emma Rafuse
80
69
149
4
Brittney Ianno
79
73
152