2022 Jacksonville Open Flex Start Thursday
Staff
Tournament Director
Daniel Alexander
About this tournament
-This is a PDGA flex-start C Tier with Tee times available from 11:00 AM until 4:00 PM

-Day of sign ups welcome

-Amateur player packs is a disc from Hye8Tye

-Player pack only for AMS, digital payouts for PROS

-Check in for the 2022 Jacksonville Open sponsored by BoorasMD.com

WHERE:
Fore Palms Disc Golf Course / Ed Austin Park
11751 McCormick Road
Jacksonville, FL 32225

WHEN:
04/28/22-First card @11:00 AM. Last card @4:00 PM

PAD ASSIGNMENTS:
Blue Tee Pads/24 Holes
MPO, FPO, MP40, MP50, MP55, MP60, MA1, FA1

White Tee Pads/24 Holes
MA40, MA50, MA60, MA2, MA3, MA4, FA2, FA3

RULES:
1. Ed Austin Park is a public park and is frequented by all different walks of life, respect other park patrons and give right away to any walkers potentially in the cross-hairs of an errant shot. Please exercise caution before throwing.
2. This is a PDGA sanction event, PDGA tournament rules apply.
3. Have fun!
Location
Ed Austin Park
Jacksonville, FL
Get Directions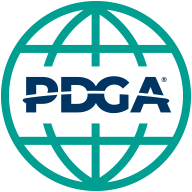 Event results available at

https://www.pdga.com/tour/event/60019