Play It Again Lakeline presents the 2022 Central Texas Wildflower Open - sponsored by Thought Space Athletics
Staff
Tournament Director
Nathan Tucker
About this tournament
2 rounds
26 holes each round
Blue and Gold layouts

Chapel Hill DGC is a 9-hole course and the tournament layouts will have 4 baskets added to create a 13-hole layout which will be played twice through for each round. Tournament caps at 65.

Player's pack for all amateur divisions will be a choice of a custom-stamped disc from Thought Space Athletics and more swag to be announced!

There will be multiple CTP prize discs for both rounds!
Refund policy
Chapel Hill Disc Golf is responsible for all refunds/cancellations. Refunds after 4/19 will be refunded 50%. No refunds available after 4/22.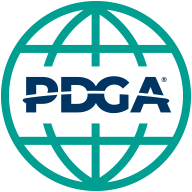 Event results available at

https://www.pdga.com/tour/event/58256